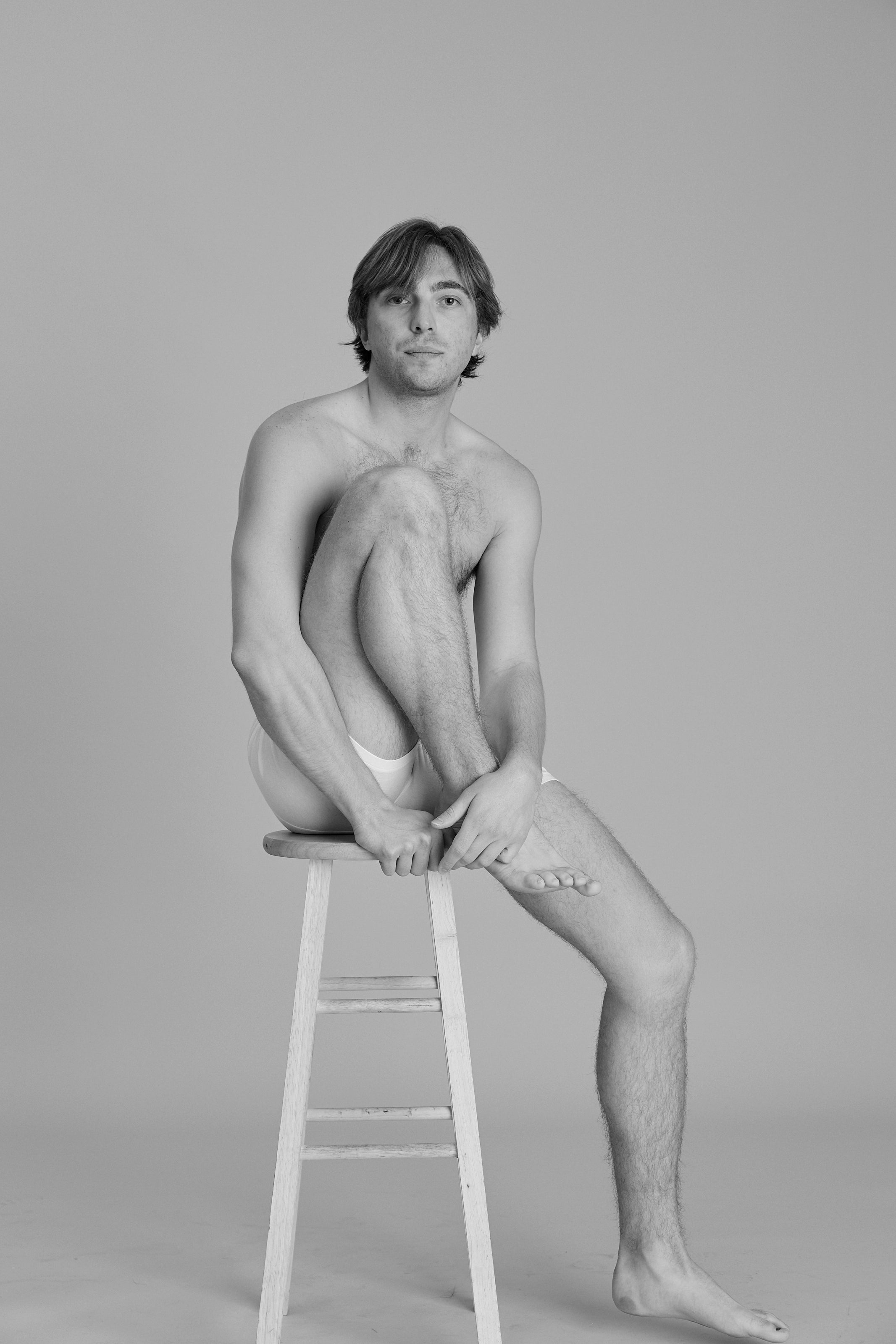 Model: Brennan
Brennan enjoys the finer things in life: playing dice, dinner parties, discos, the color yellow and lake days. He'll also concoct the best damned fresh pressed cocktail for you. Fun fact: Bloom and Brennan share the same high school alma mater, but didn't get to hang until the world shut down, and Lake Ontario brought their friend groups together. Brennan works for a private Swiss bank by day, shoots hoops by the weekend, and will show you the next hip spot in Greenpoint any night of the week. We're invested in Brennan's approach to mixing vintage, menswear and womenswear into his daily fits.  
Height: 6'0"
Chest: 37"
Waist: 31"
Hip: 35"
Shoulder: 21"
Torso Length: 30"
Inseam: 32"
Thigh (Standing): 20.5" 
Brennan wears the Men's Francis Jumpsuit in size Medium, but prefers the Women's Bloomie Jumpsuit in size XL and belted. We love to see it.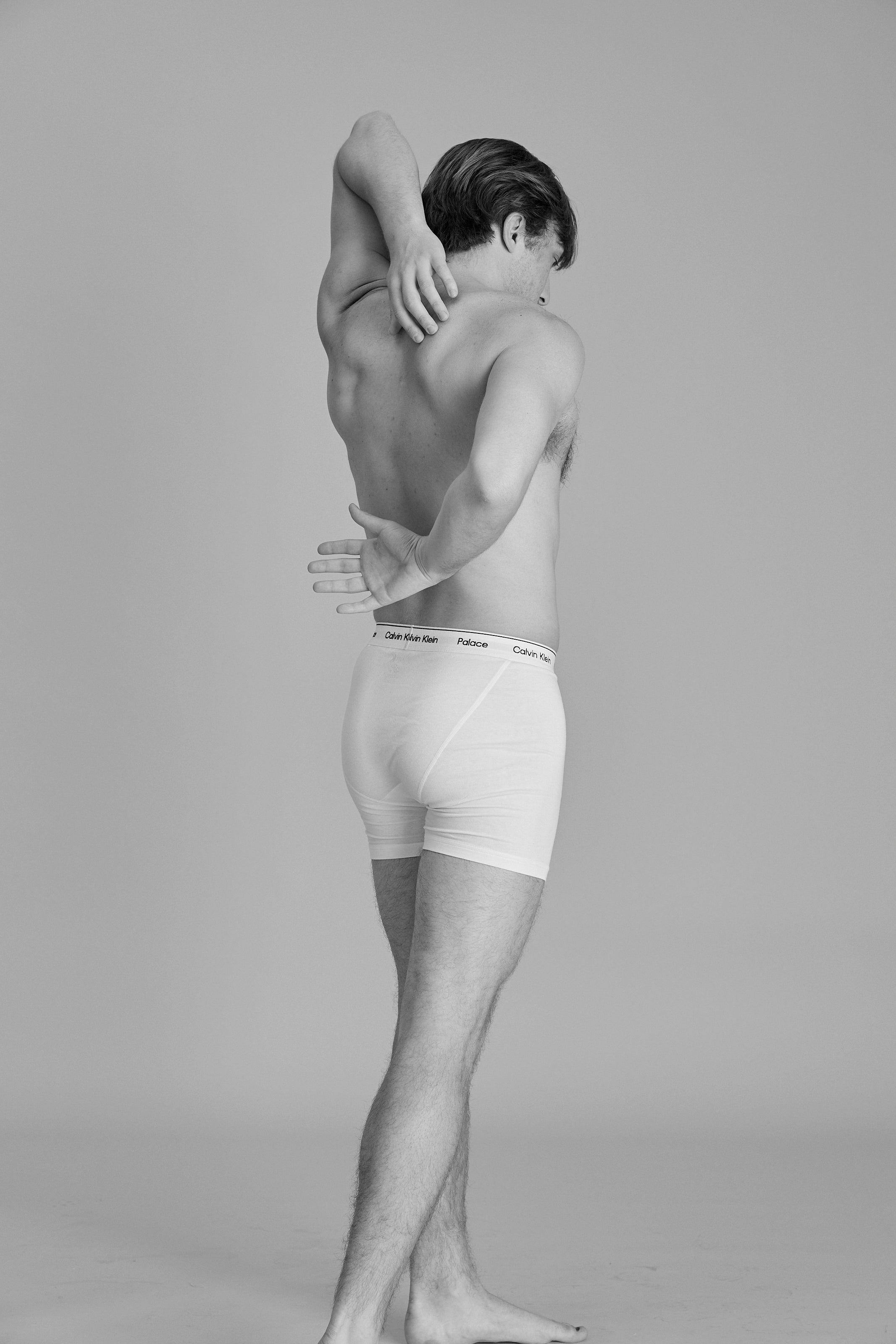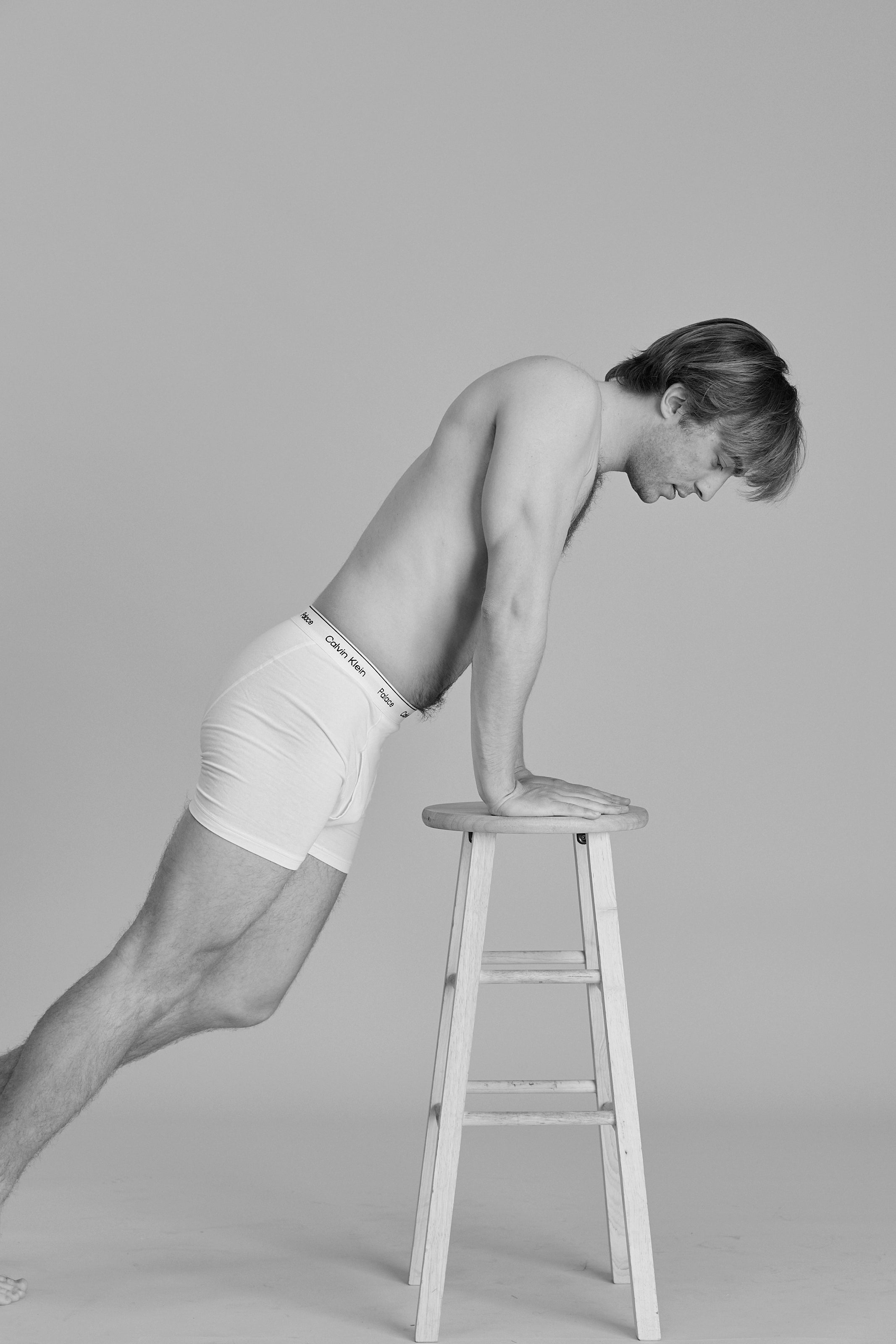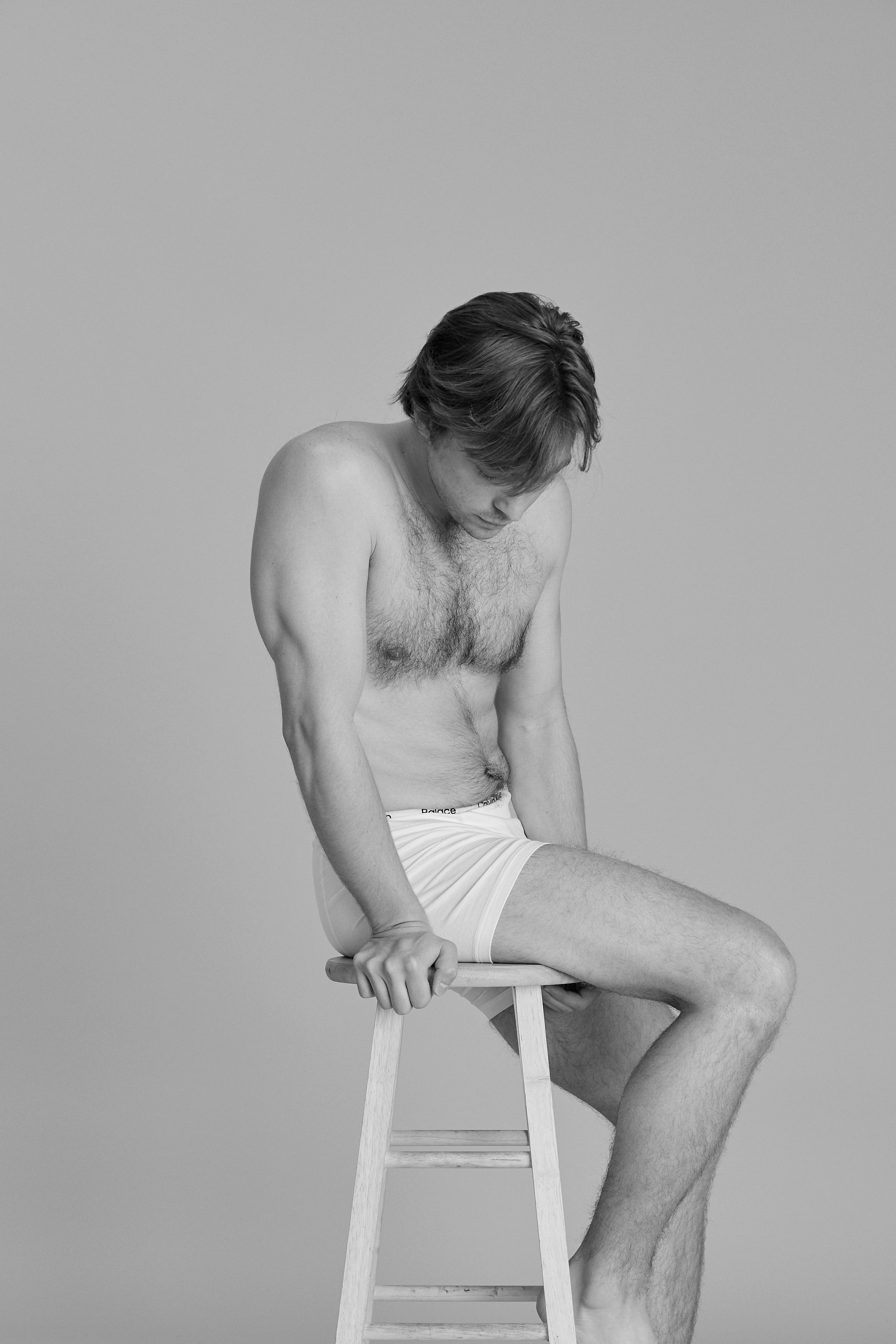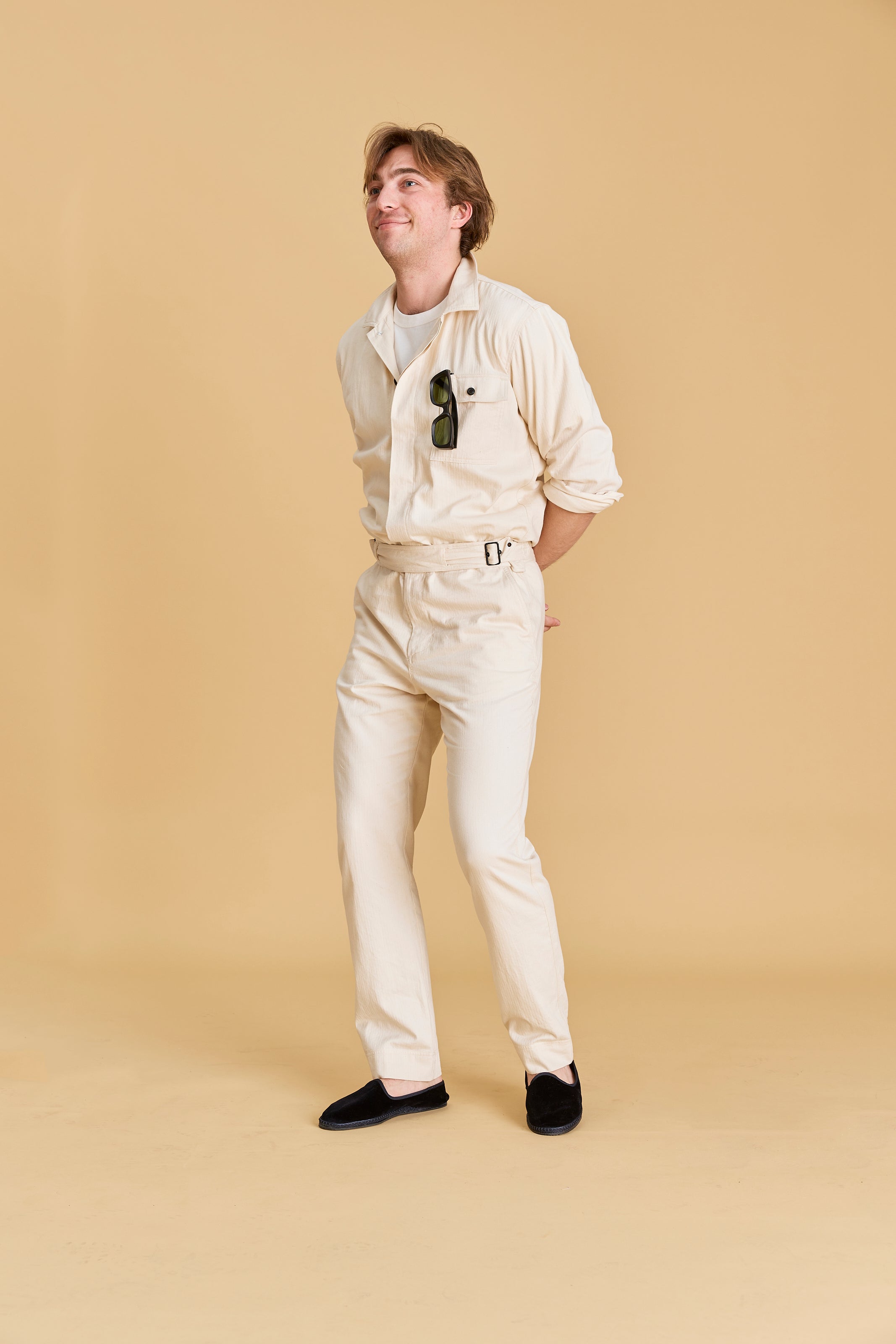 Men's Medium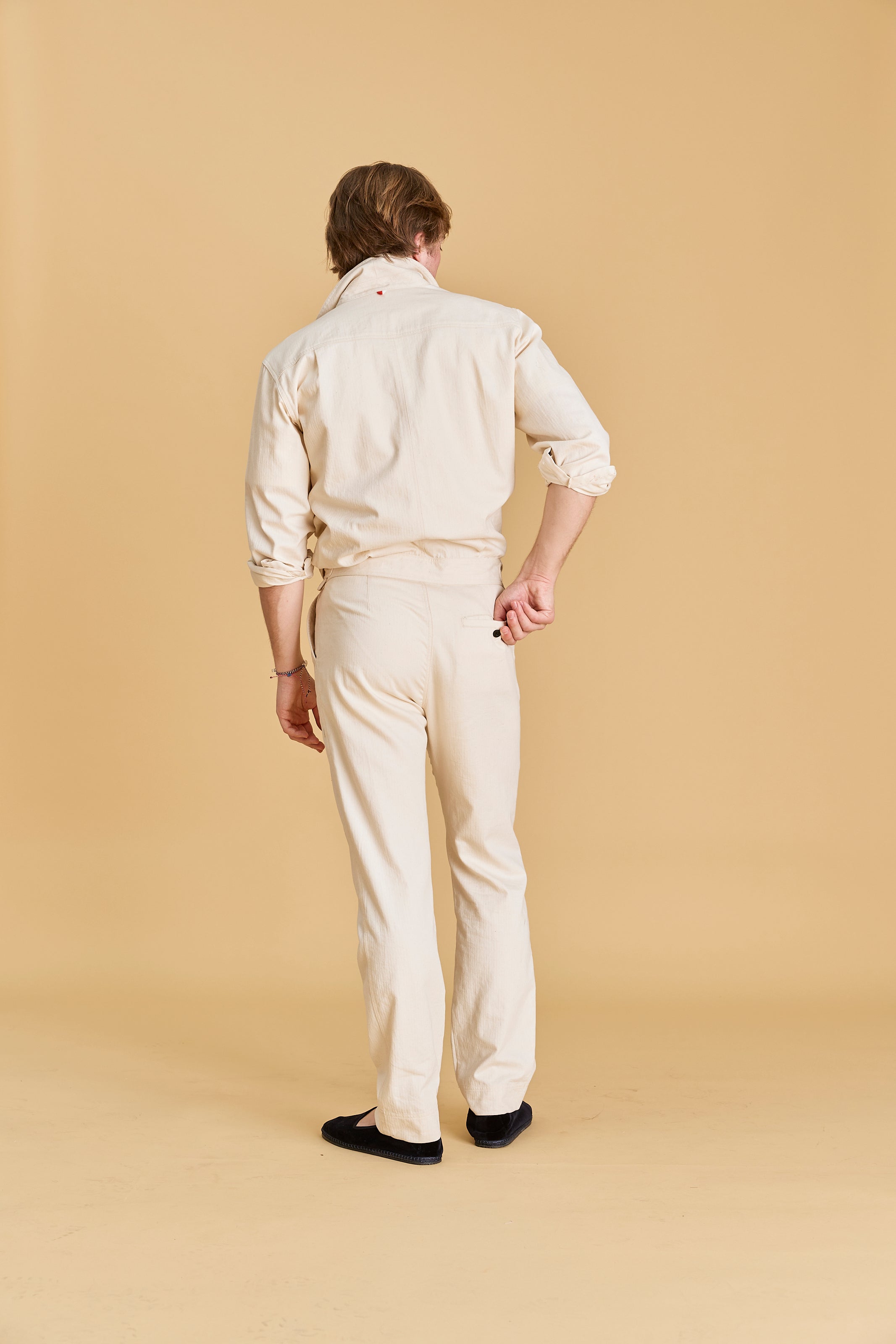 Men's Medium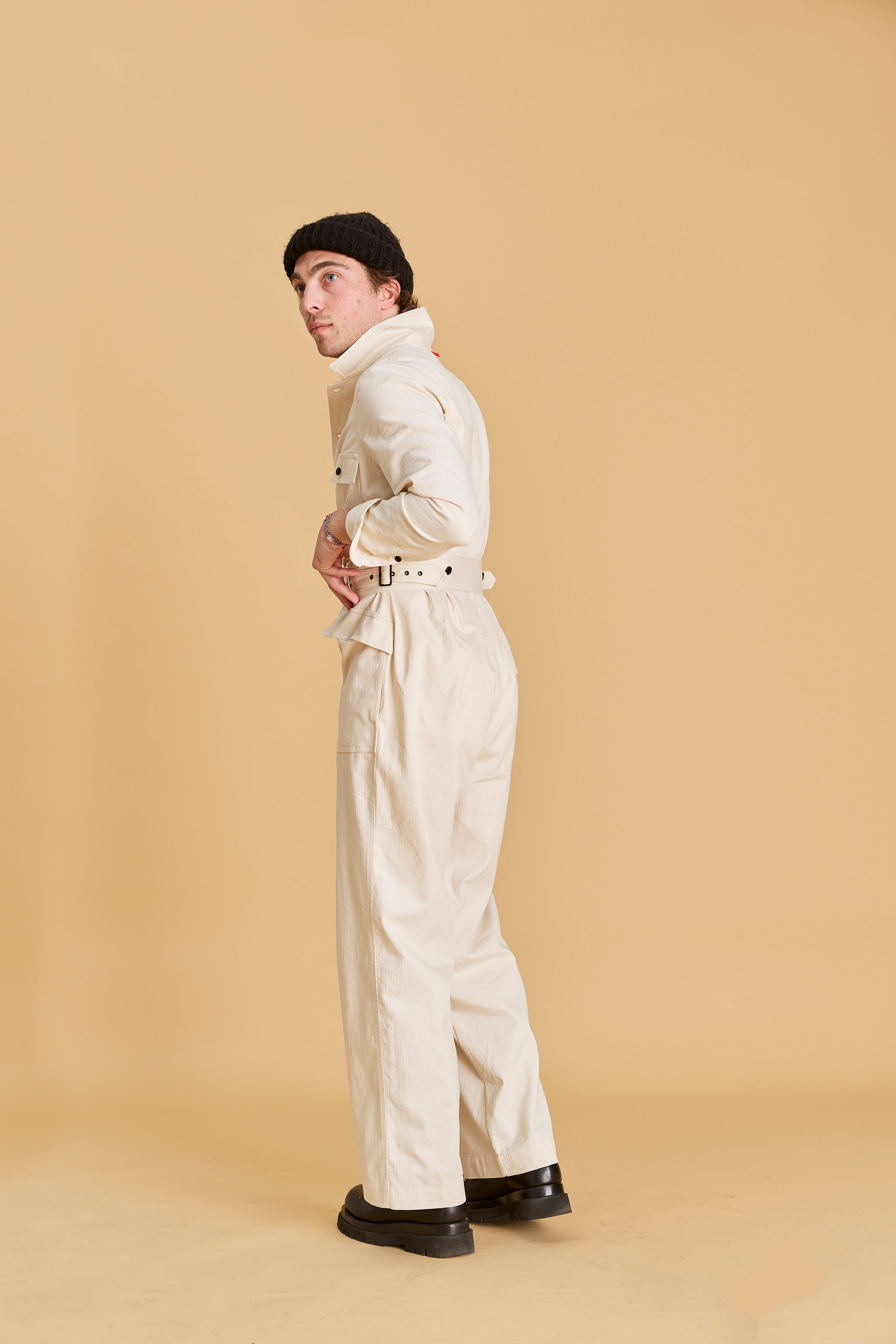 Women's X-Large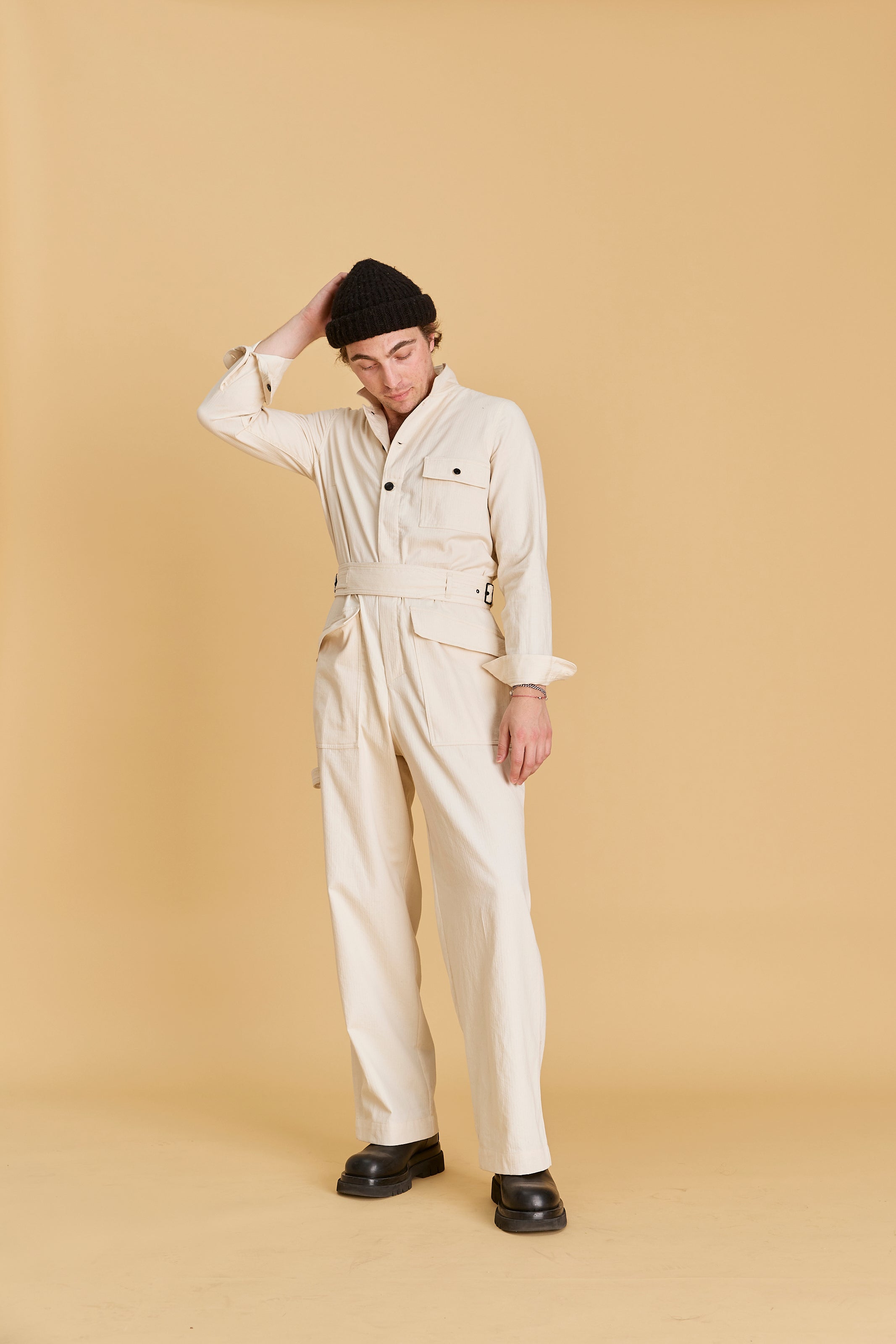 Women's X-Large
Women's X-Large (unbelted)