Model: Philip
Philip is a character, first and foremost, with a whole style of his own. When he isn't modeling, he's adventuring around in the van he and his gorgeous girlfriend Gwendolyn (another model for us!) built out and renting out his gorgeous Brooklyn apartment on Airbnb, long-distance biking, or helping his friends build out their home in the countryside. Bloom and Philip crossed more paths than they realized in the world of Men's NYFW, but it wasn't until the launch shoot that they linked up. Gents, take notes. 
Height: 6'2"
Chest: 40"
Waist: 33"
Hip: 40"
Shoulder: 18.5"
Torso Length: 35"
Inseam: 32"
Thigh (Standing): 21.5" 
Philip wears the Men's Francis Jumpsuit in size Medium for a more tailored feel. 
The size Large also fits comfortably, for that perfect relaxed look.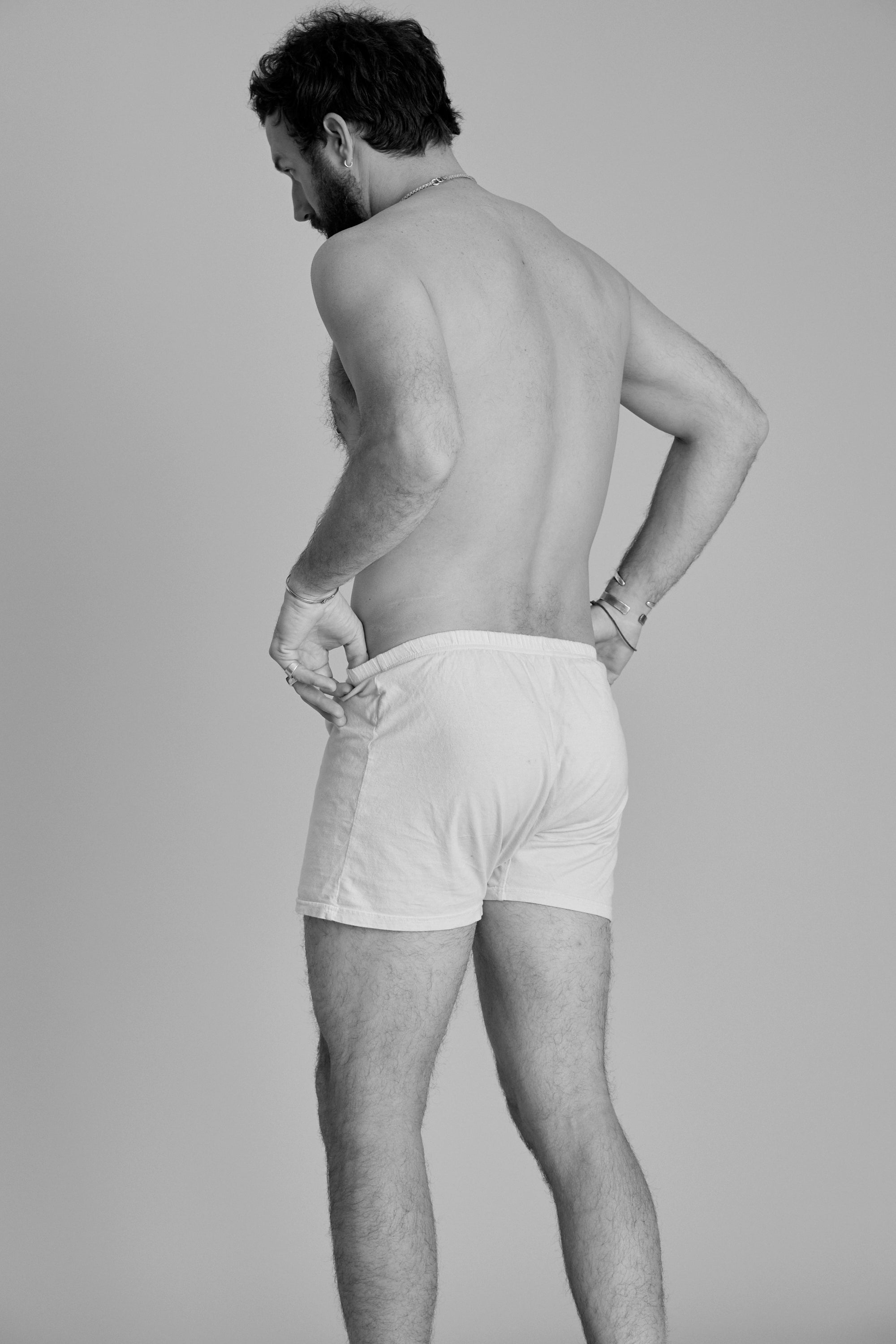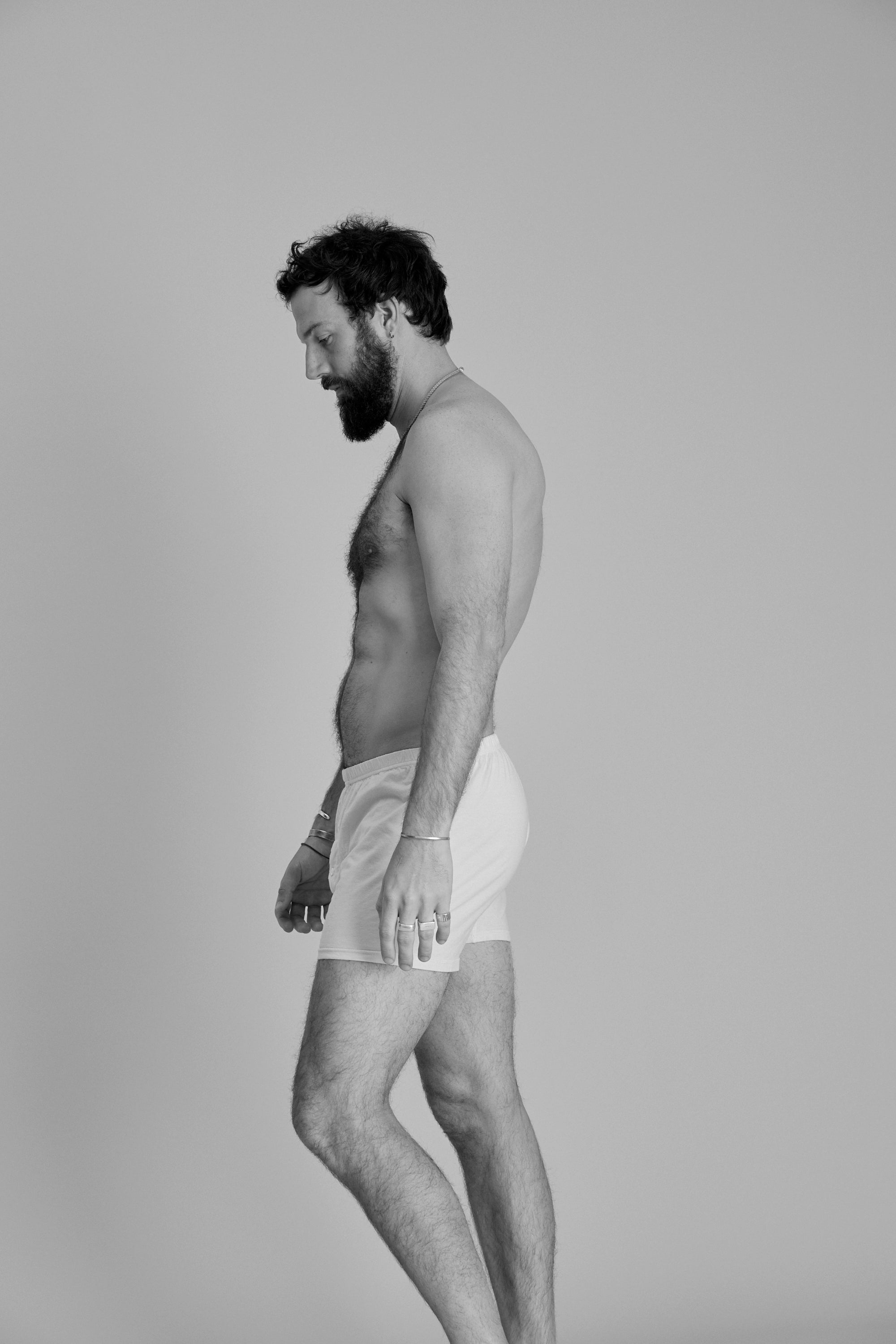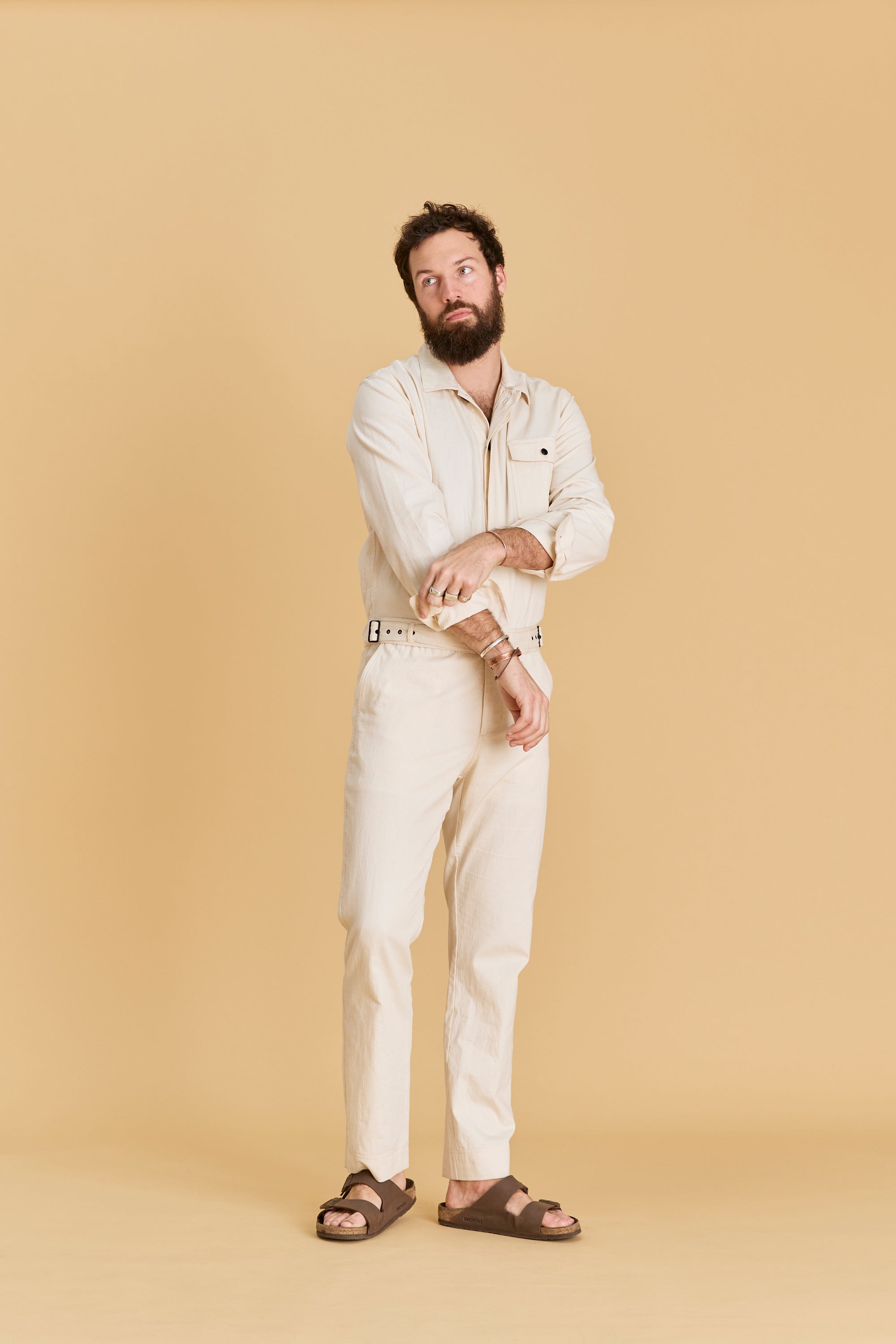 Medium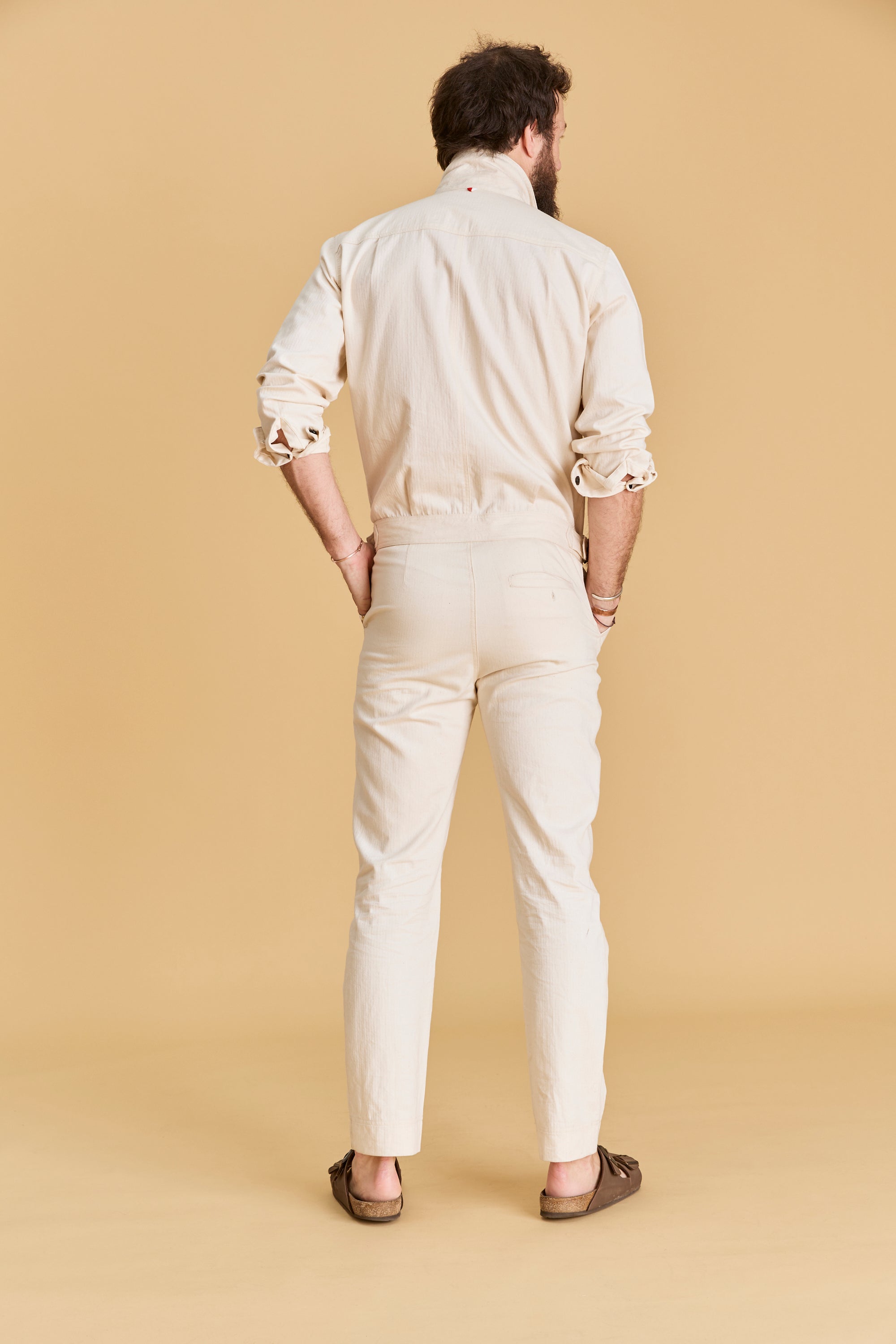 Medium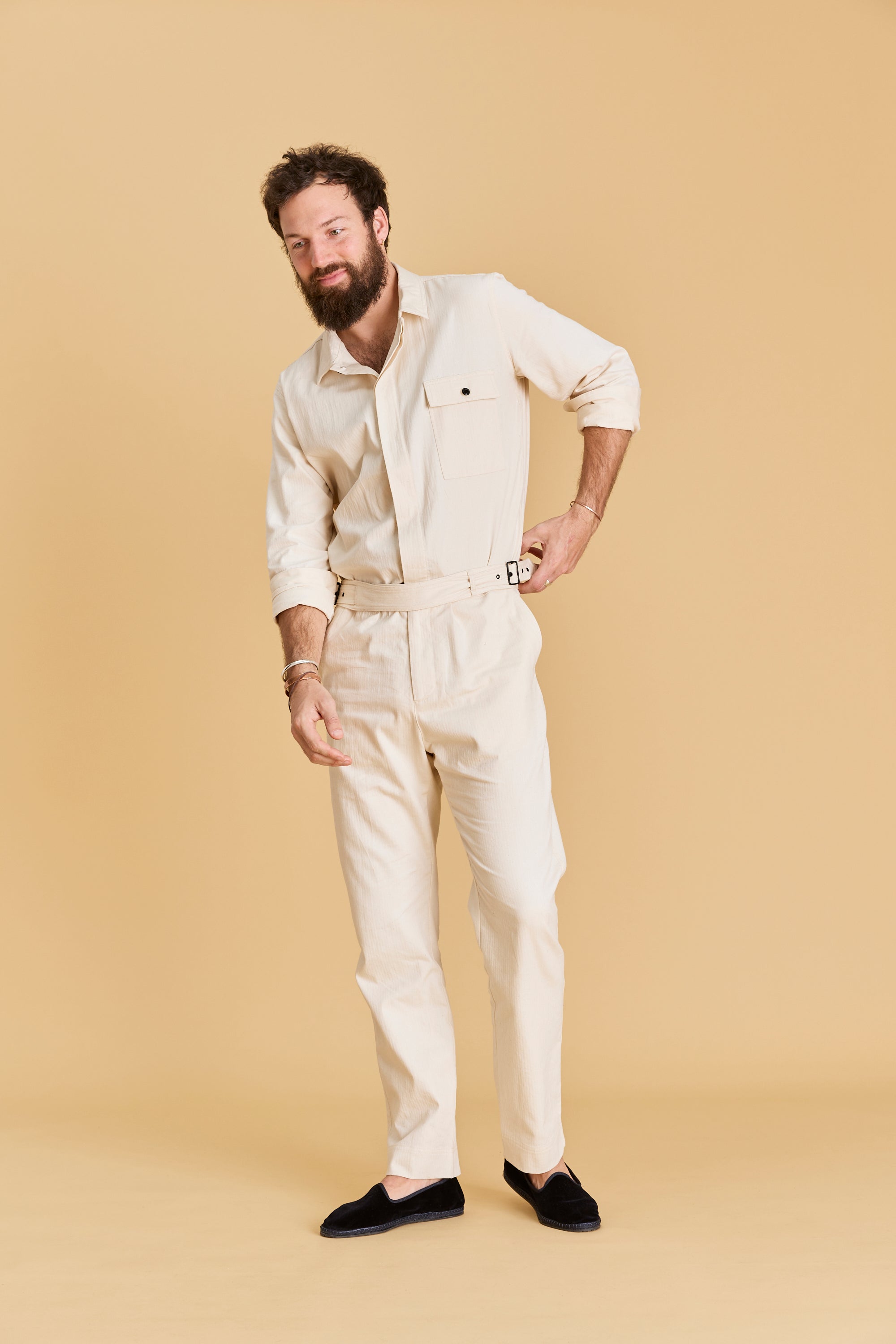 Large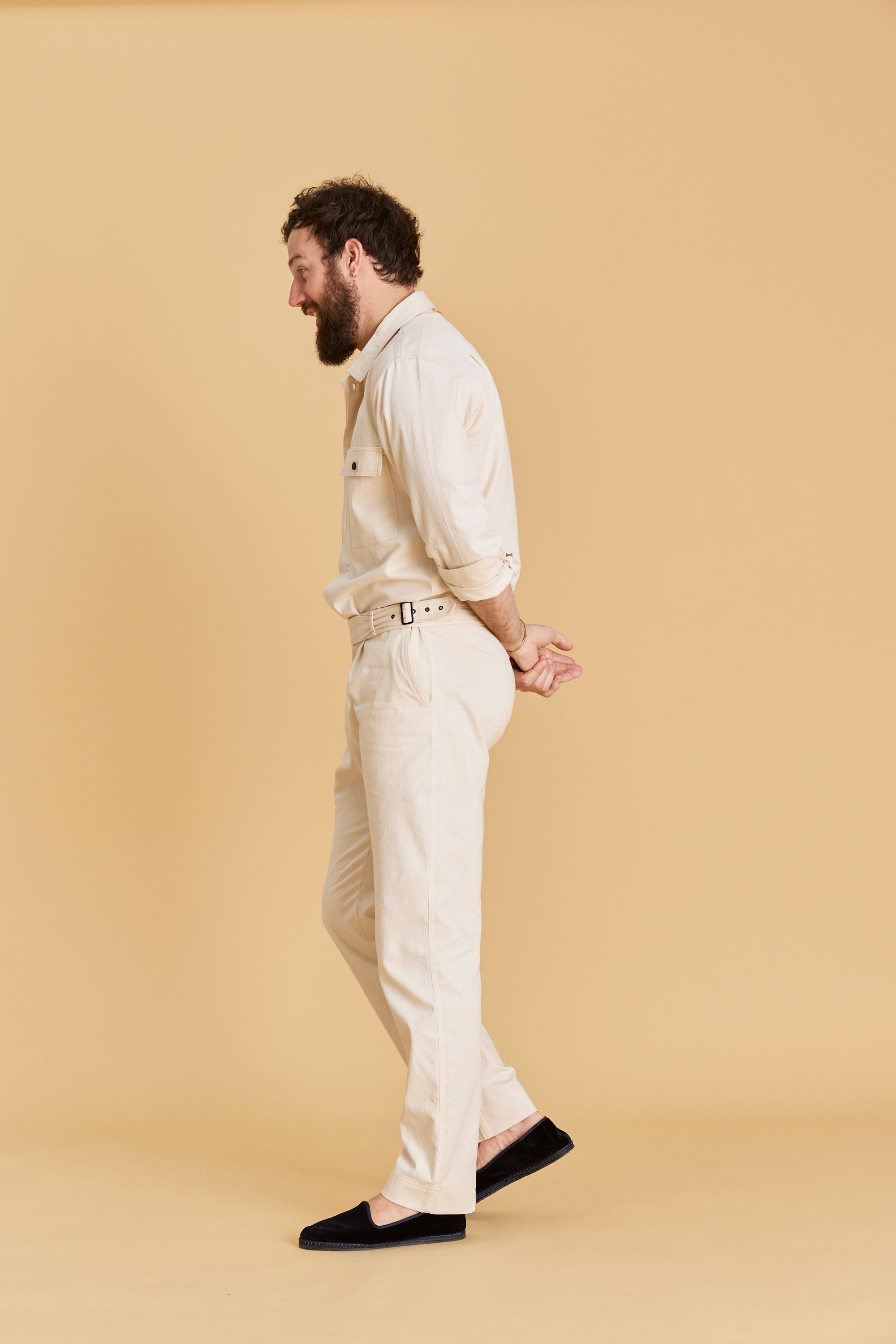 Large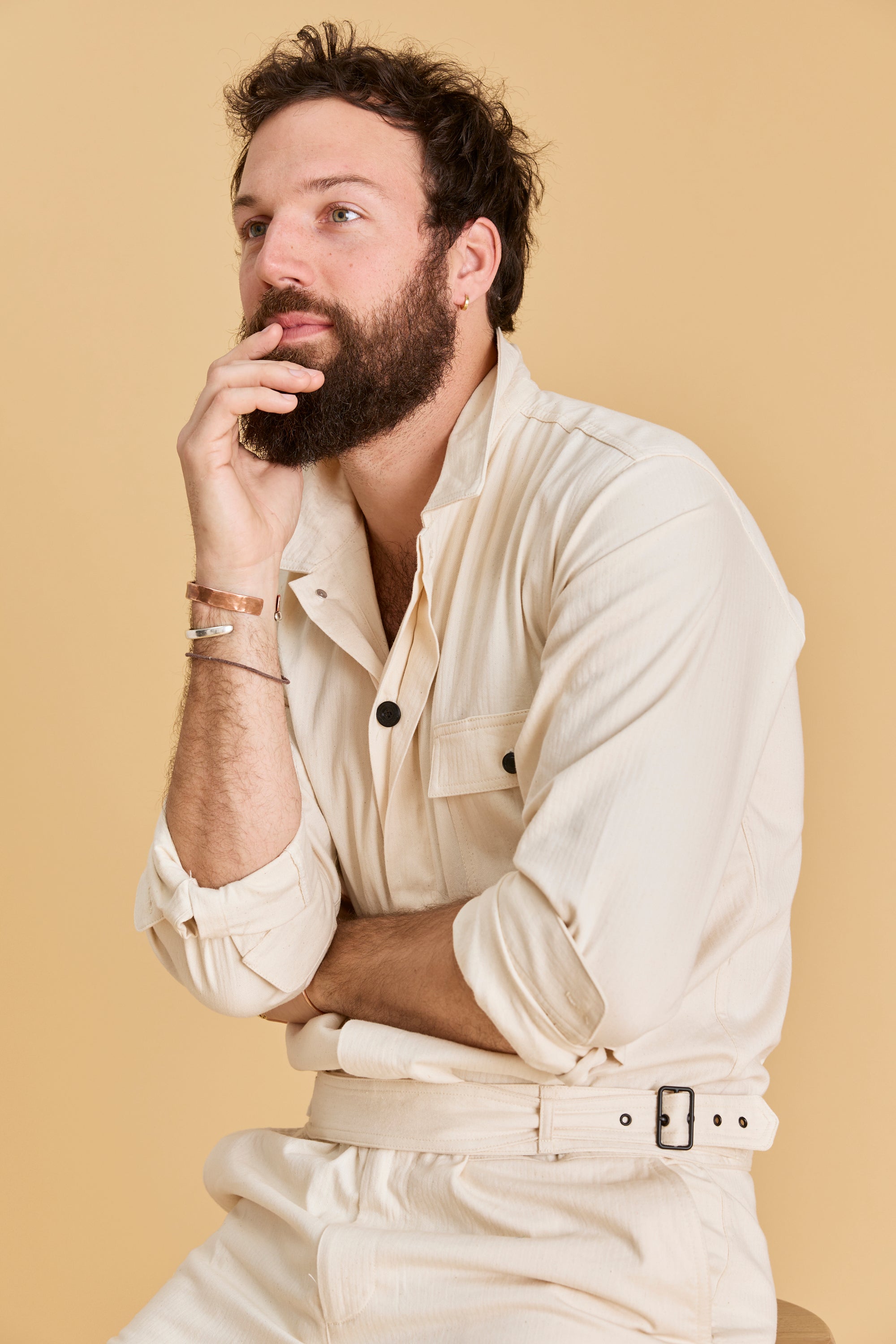 Large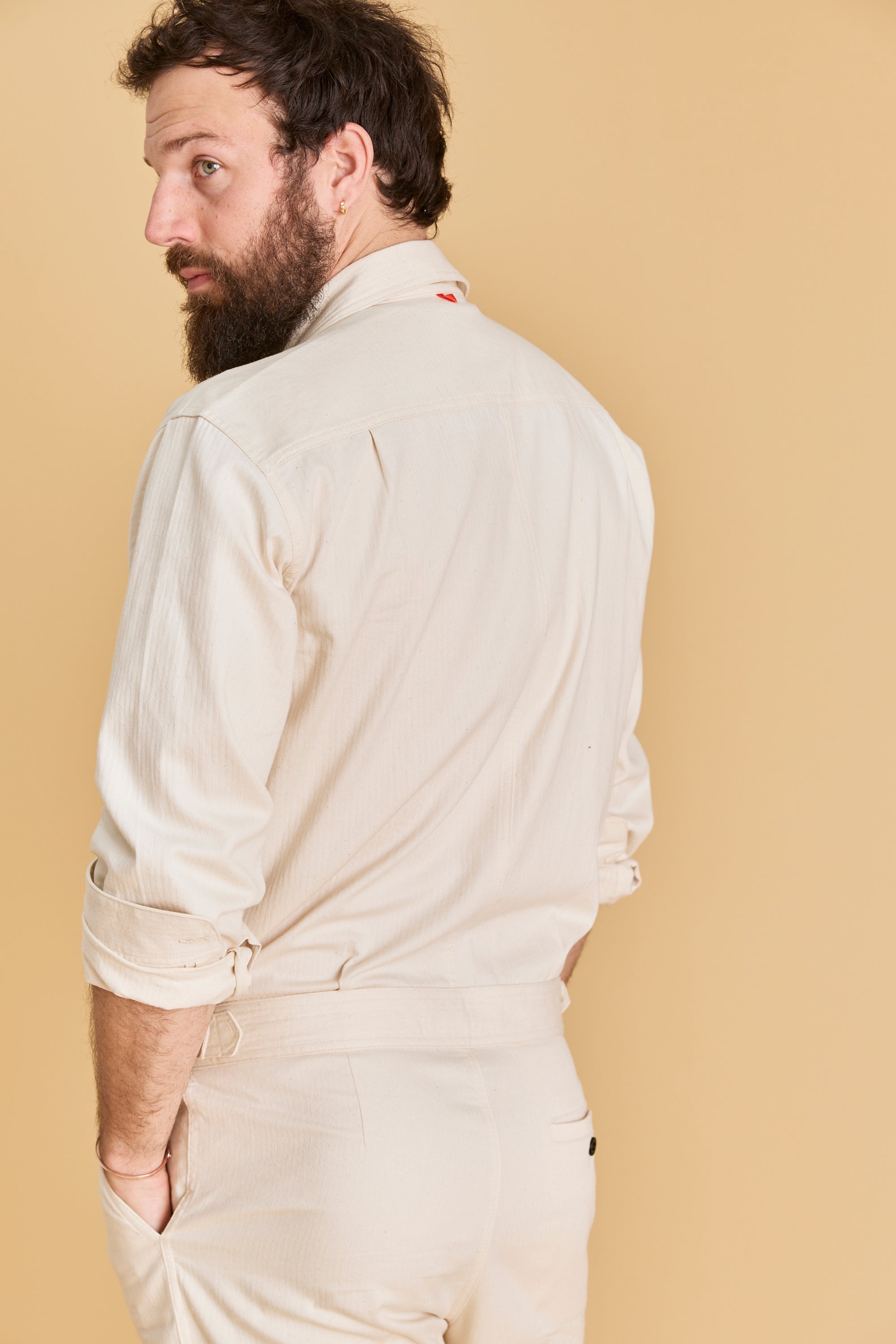 Large