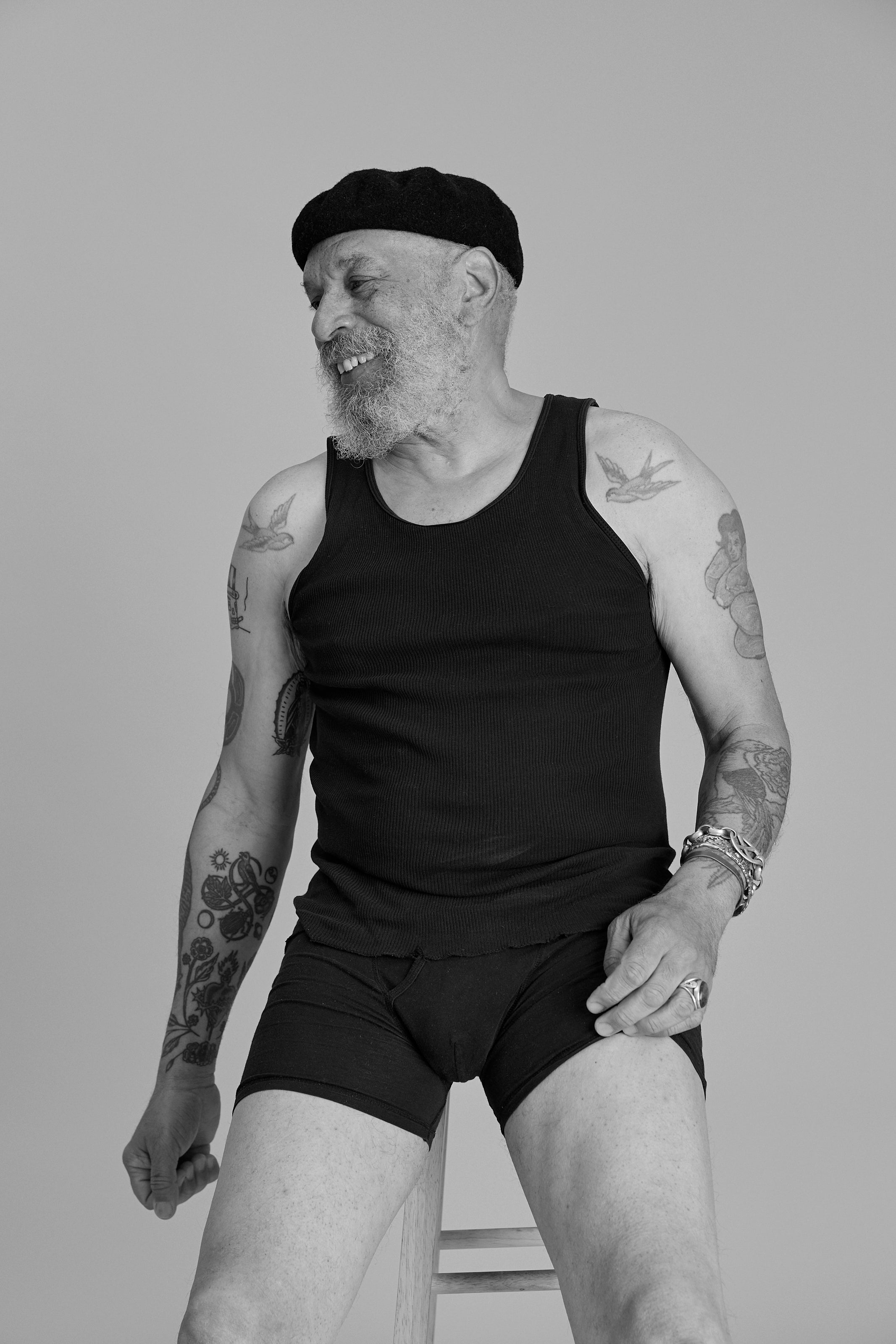 Model: Ignacio
Ignacio is a self proclaimed "haberdasher, stylist and dandy", and we couldn't agree more. When we say Ignacio understood the assignment, that means he brought a vintage suitcase filled with the his personal collection of the coolest sunglasses, handkerchiefs, jewelry, hats and shoes. Bloom was a +1, unknowingly, for Ignacio's son's engagement party back in 2017 in NYC. She had to introduce herself to the dapper guy in the 3-piece burgundy suit, cowboy hat and Gucci loafers and knew one day she would feature Ignacio in a collection of her own. Ignacio's kindness and embodiment of personal style, makes our men's Francis Jumpsuit shine. 
Height: 6'0"
Chest: 42"
Waist: 39"
Hip: 43"
Shoulder: 19"
Torso Length: 32"
Inseam: 31"
Thigh (Standing): 20" 
Ignacio wears the Men's Francis Jumpsuit in size X-Large for a relaxed look, with a doubled pant cuff, to show off those perfect loafers.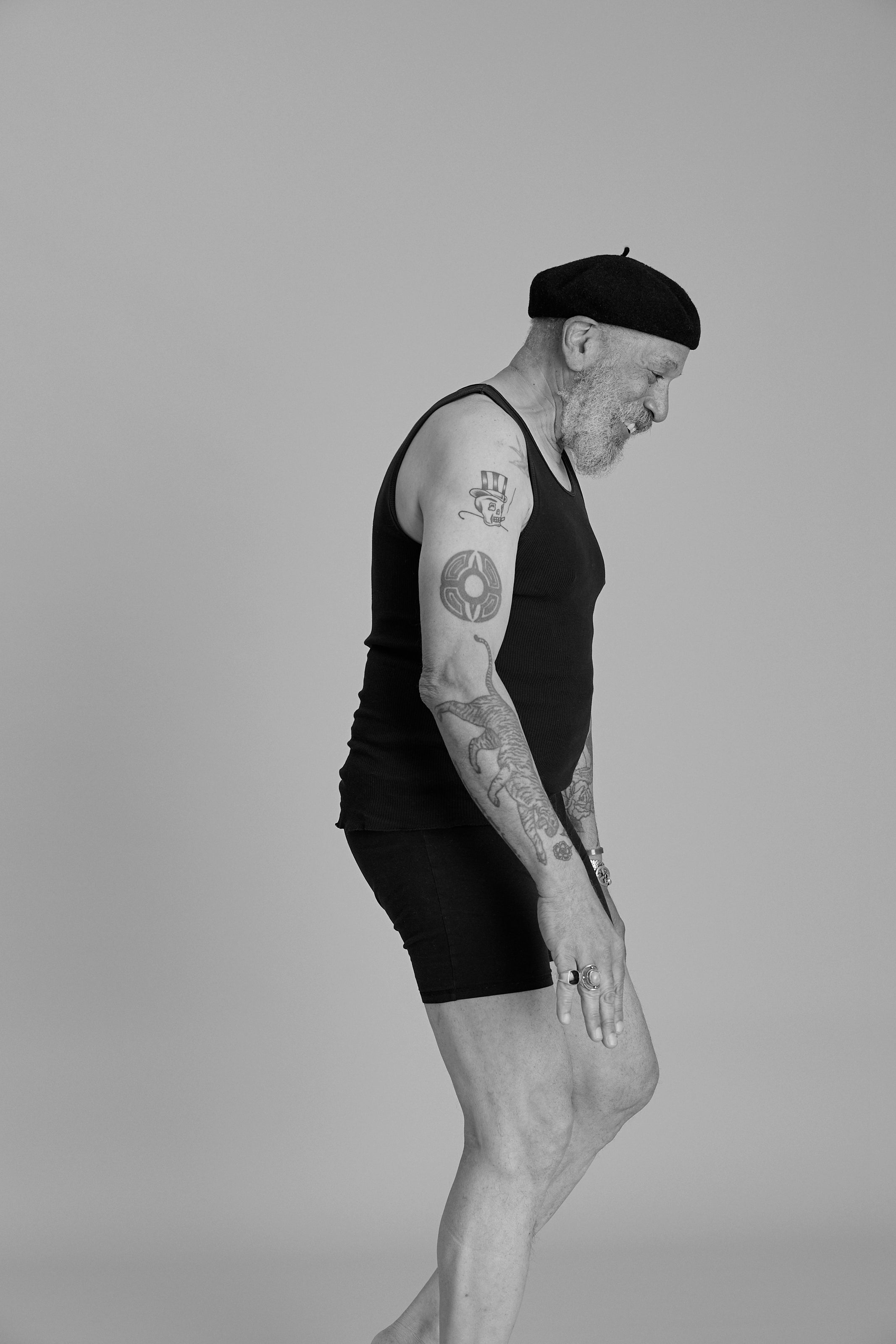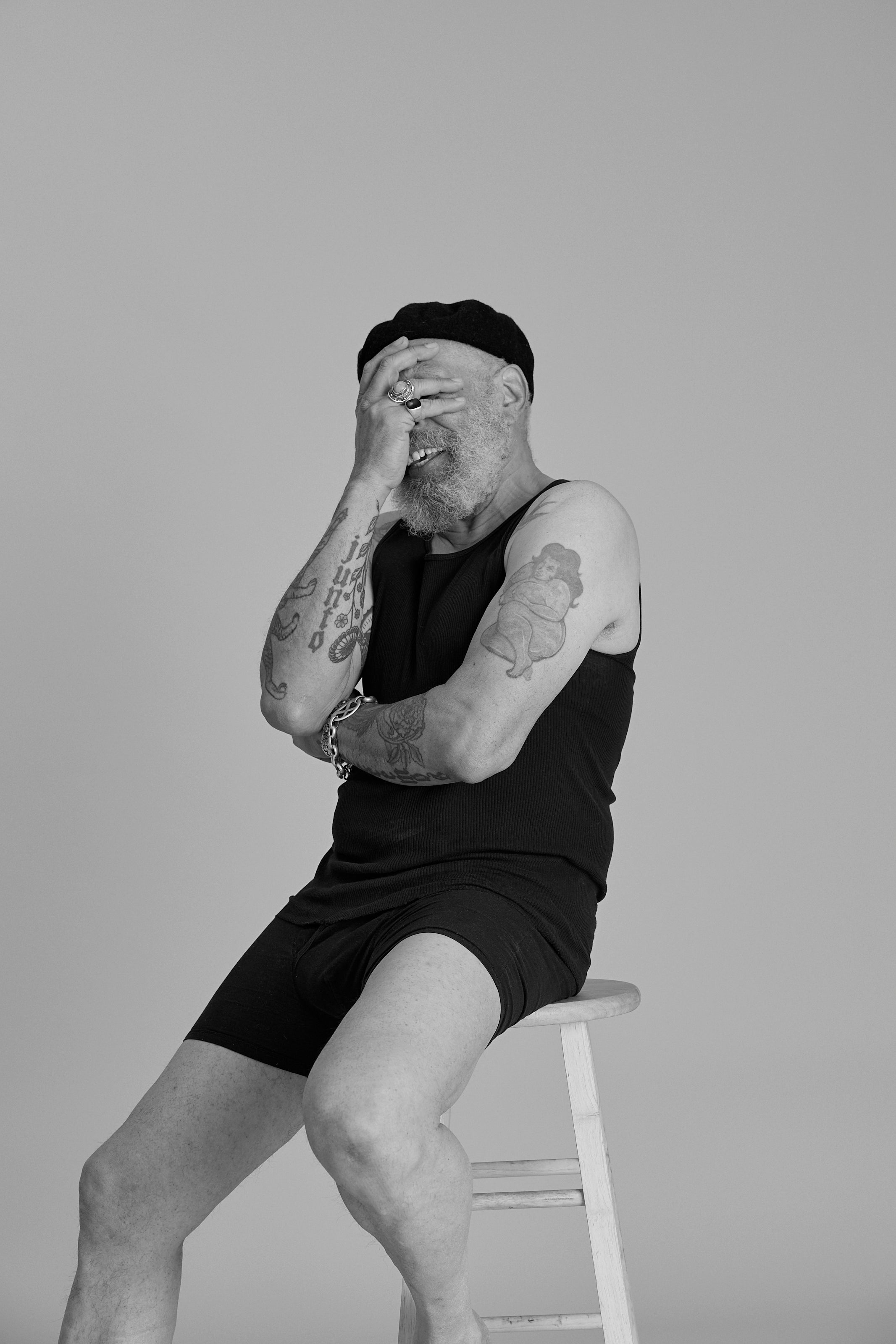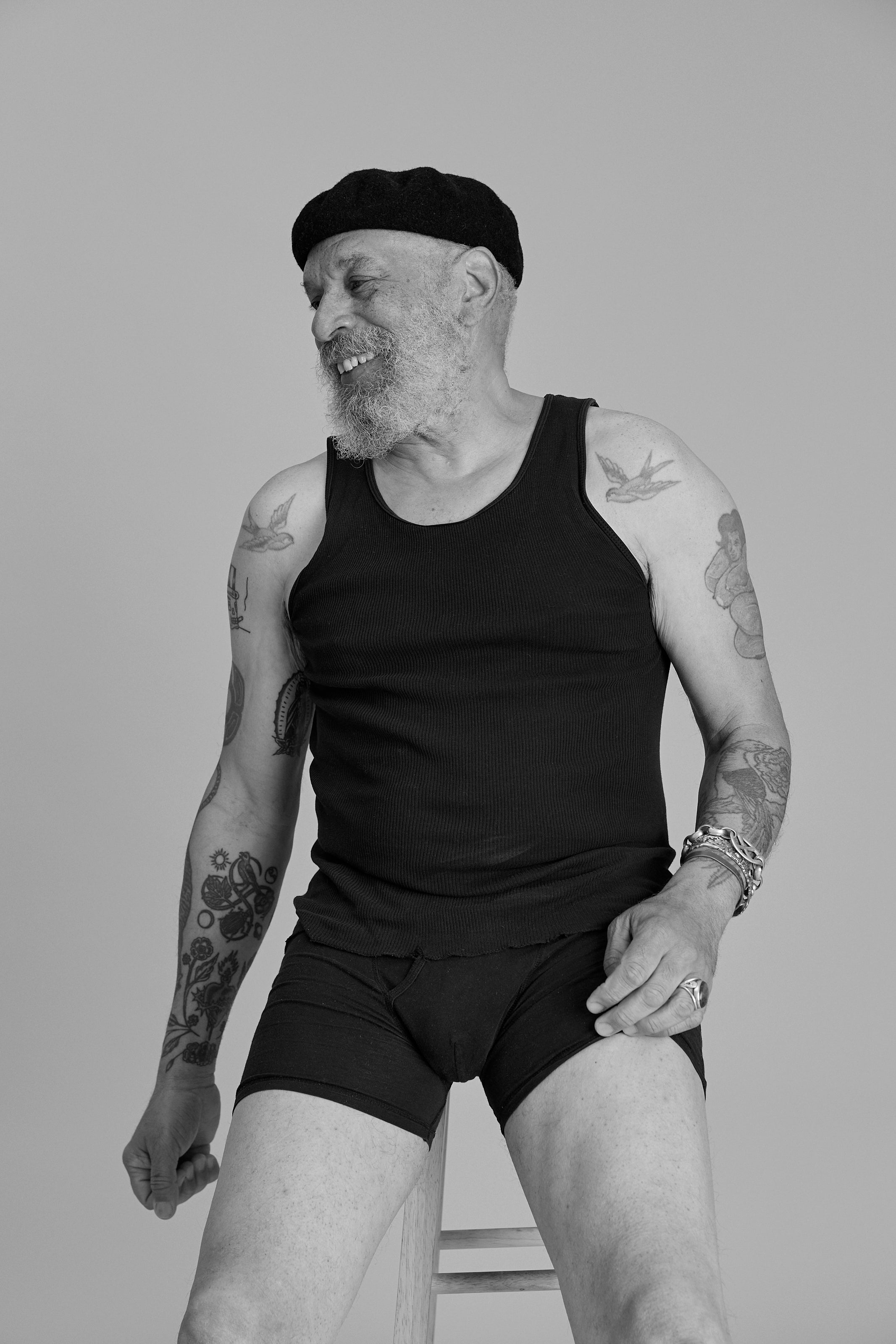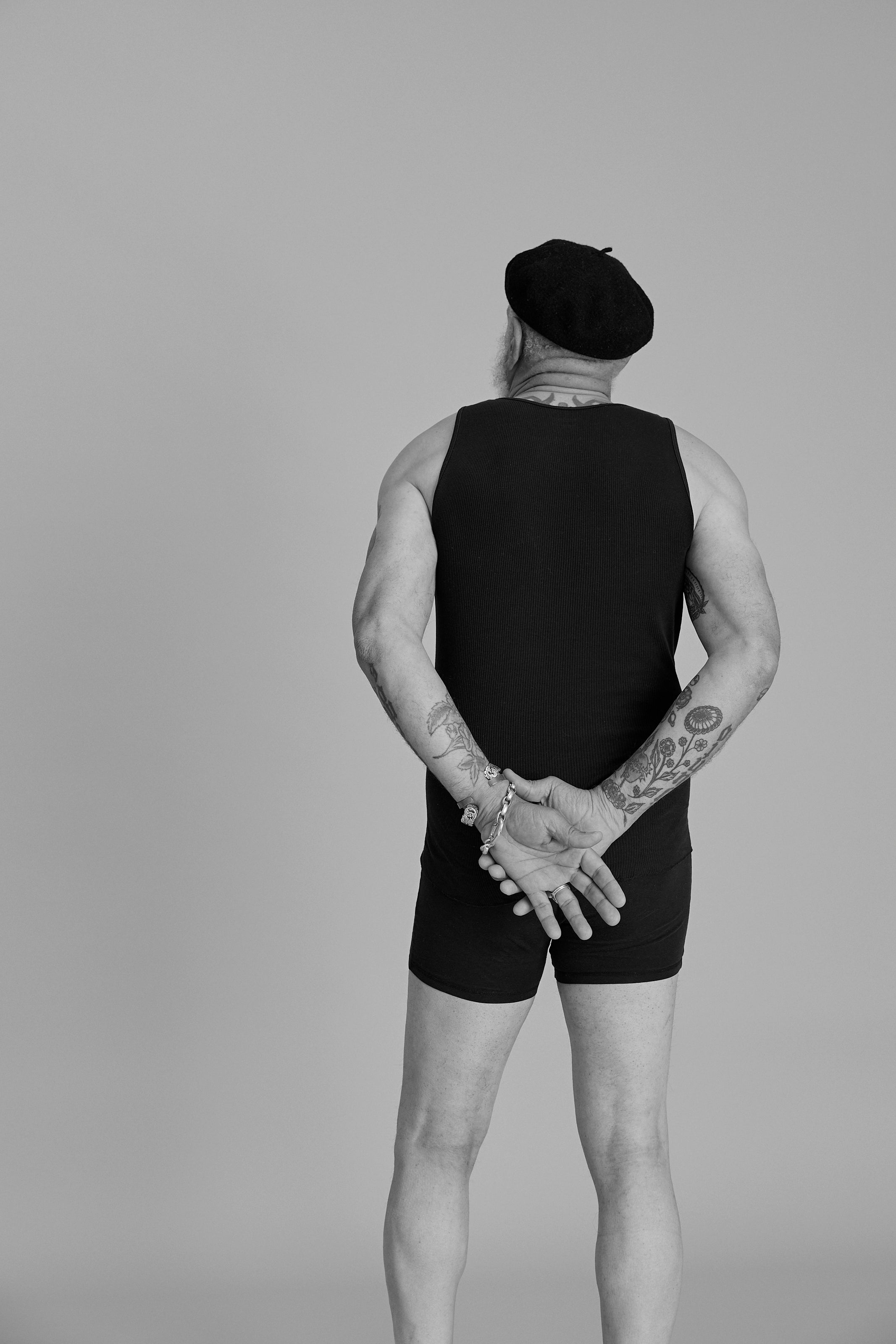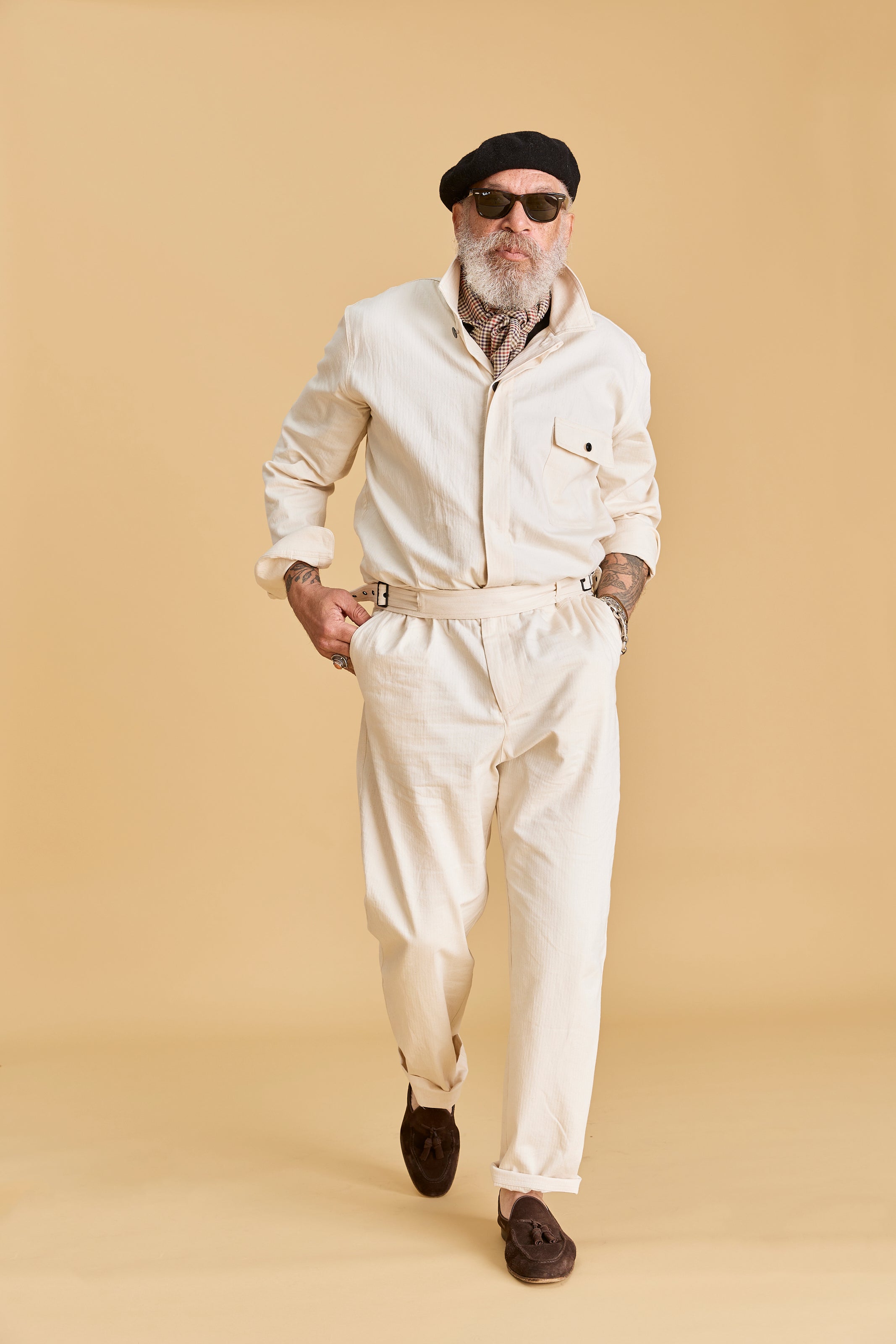 X-Large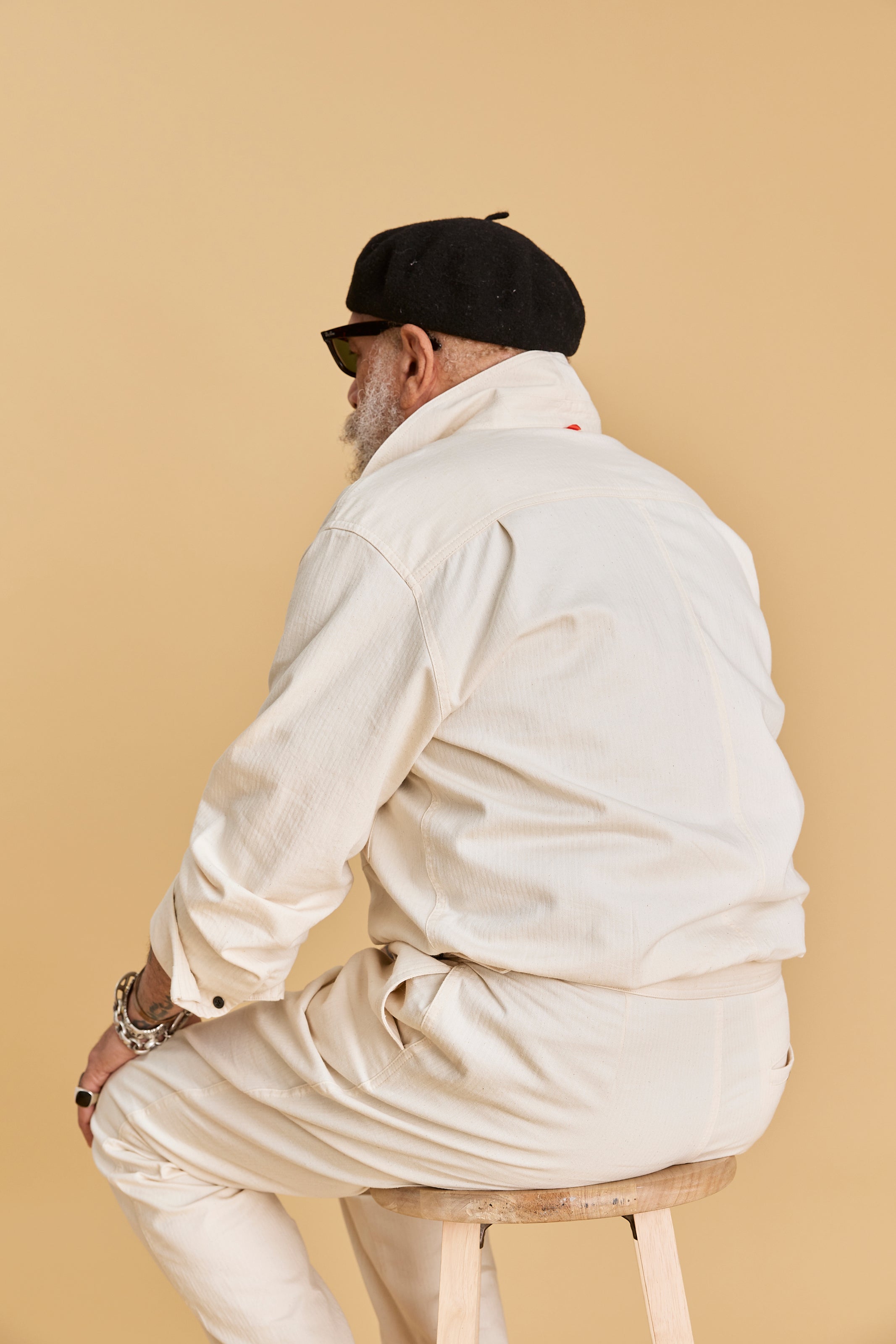 X-Large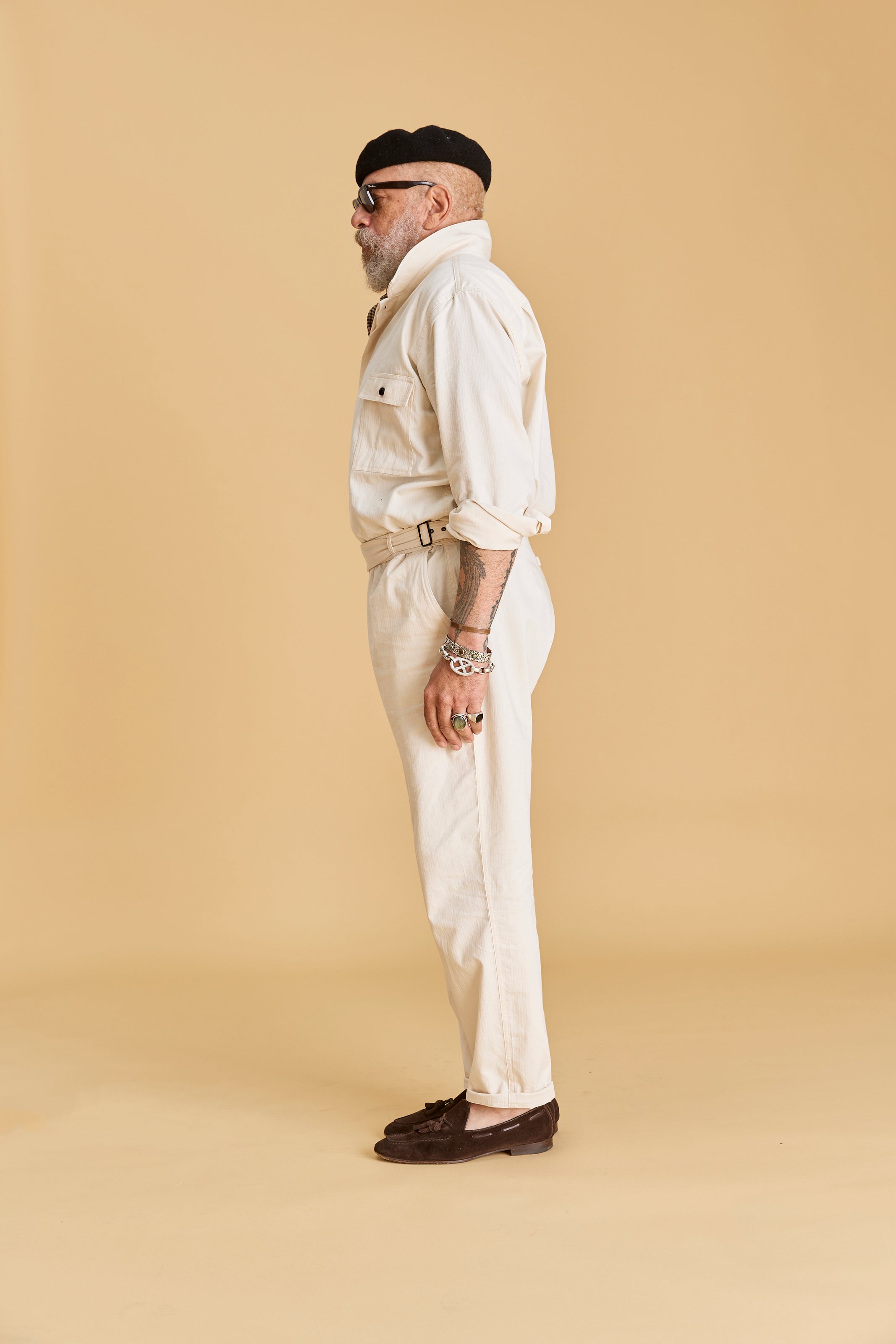 X-Large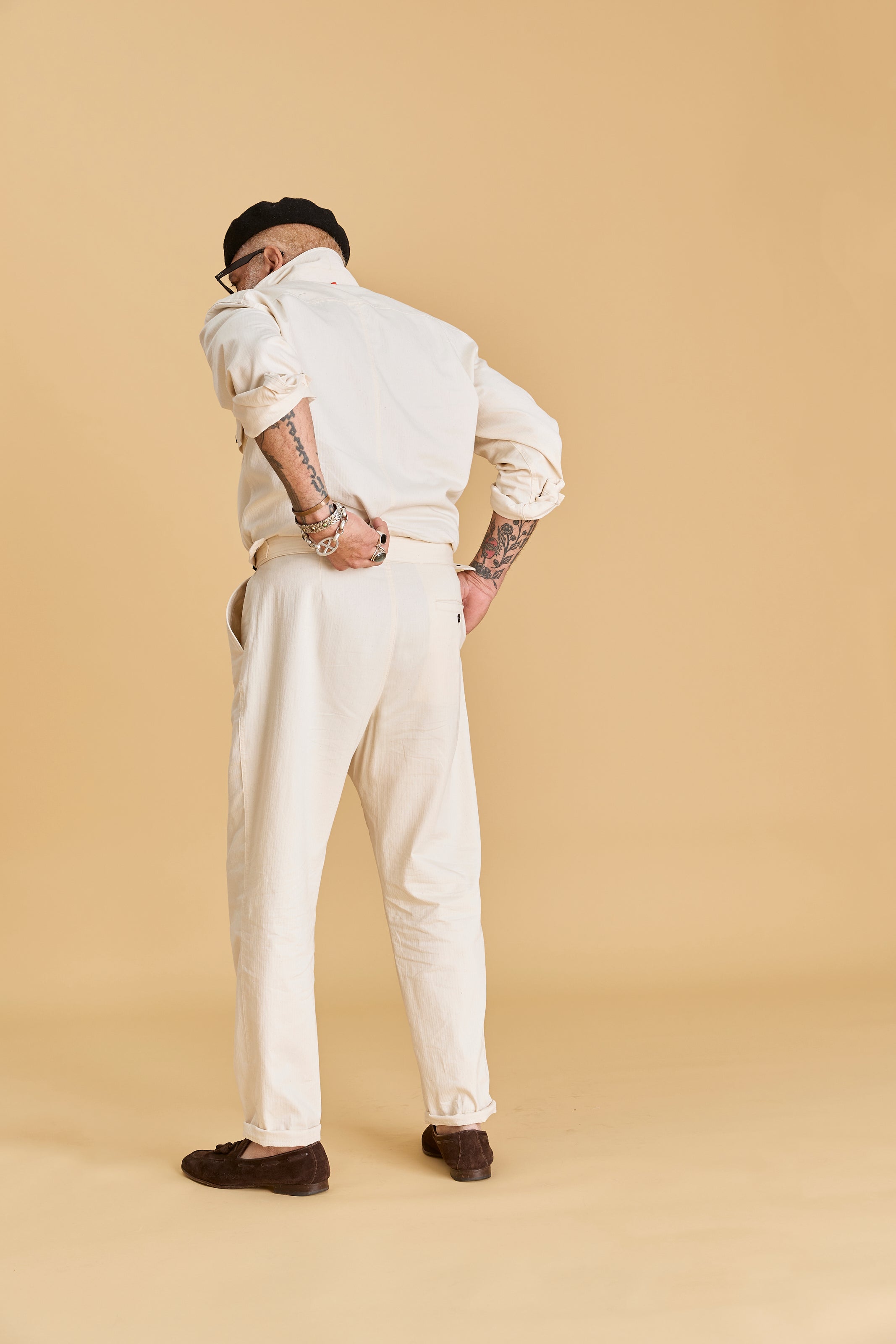 X-Large