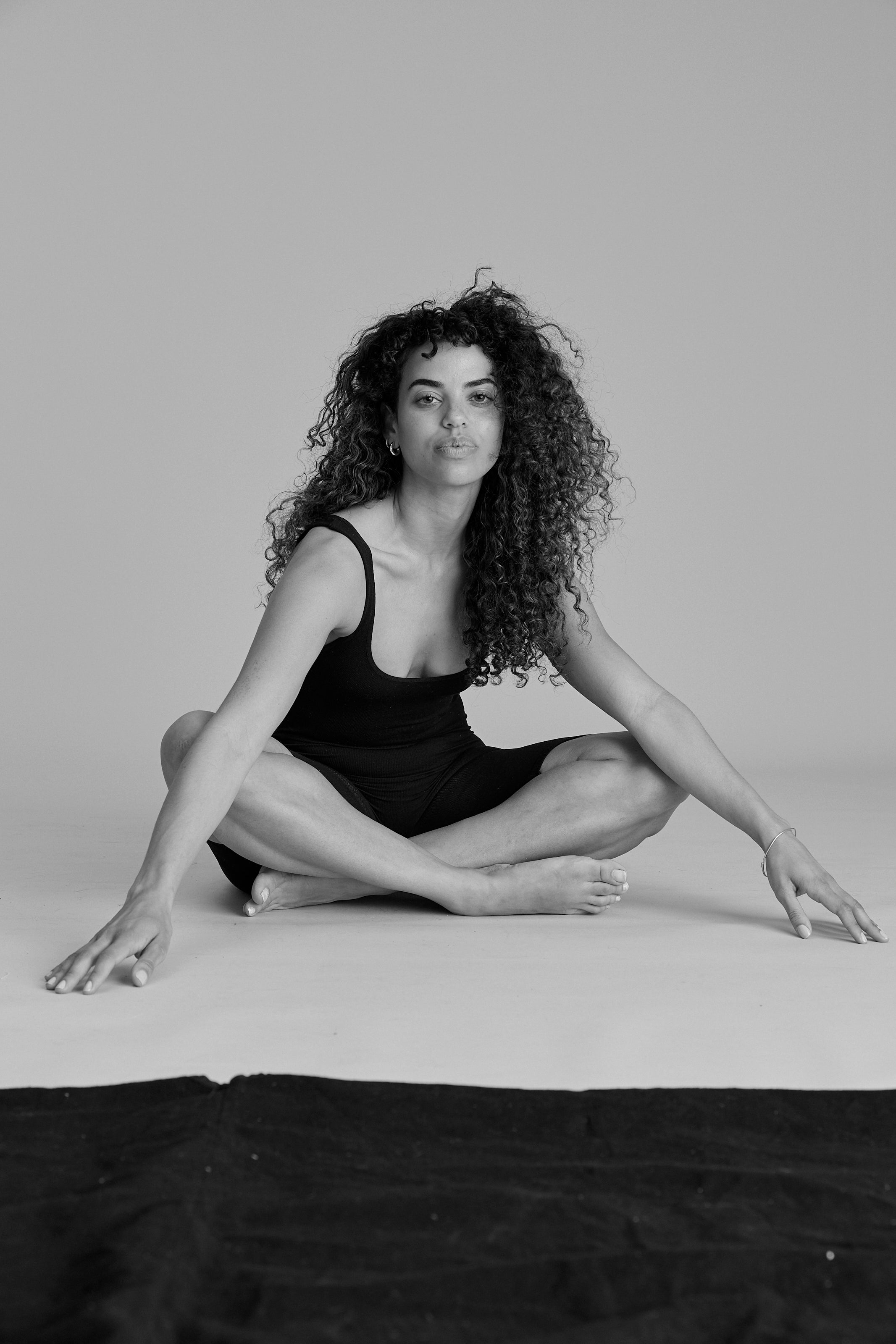 Model: Gwendolyn
Gwendolyn, you glow. Despite being based in Brooklyn, Gwendolyn travels around the world, but for now enjoys the quieter things in MA with her beau, Philip (who rocks our Men's Francis Jumpsuit!). Gwendolyn is a trained dancer, shoots film with the hopes of having her own darkroom, and is a full spectrum doula - how cool is that?  
Height: 5'5"
Chest: 34"
Waist: 28"
Hip: 40"
Shoulder: 16"
Torso Length: 26"
Inseam: 29.5"
Thigh (Standing): 19.5" 
Gwendolyn wears the Women's Bloomie Jumpsuit in size Small for a more form-hugging fit with a double cuffed pant hem. 
Gwendolyn also wears the Medium for a more relaxed fit with a double cuffed pant hem.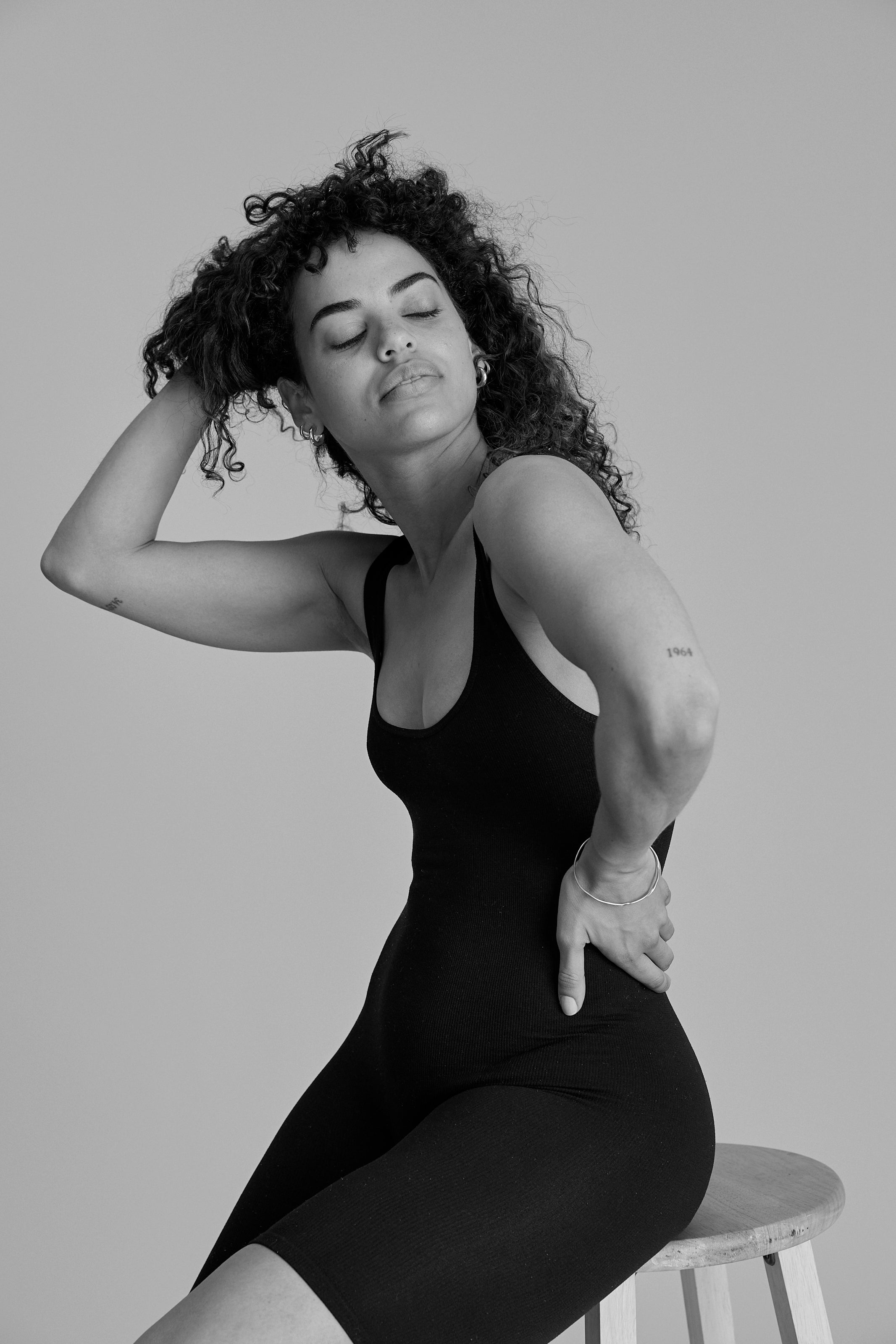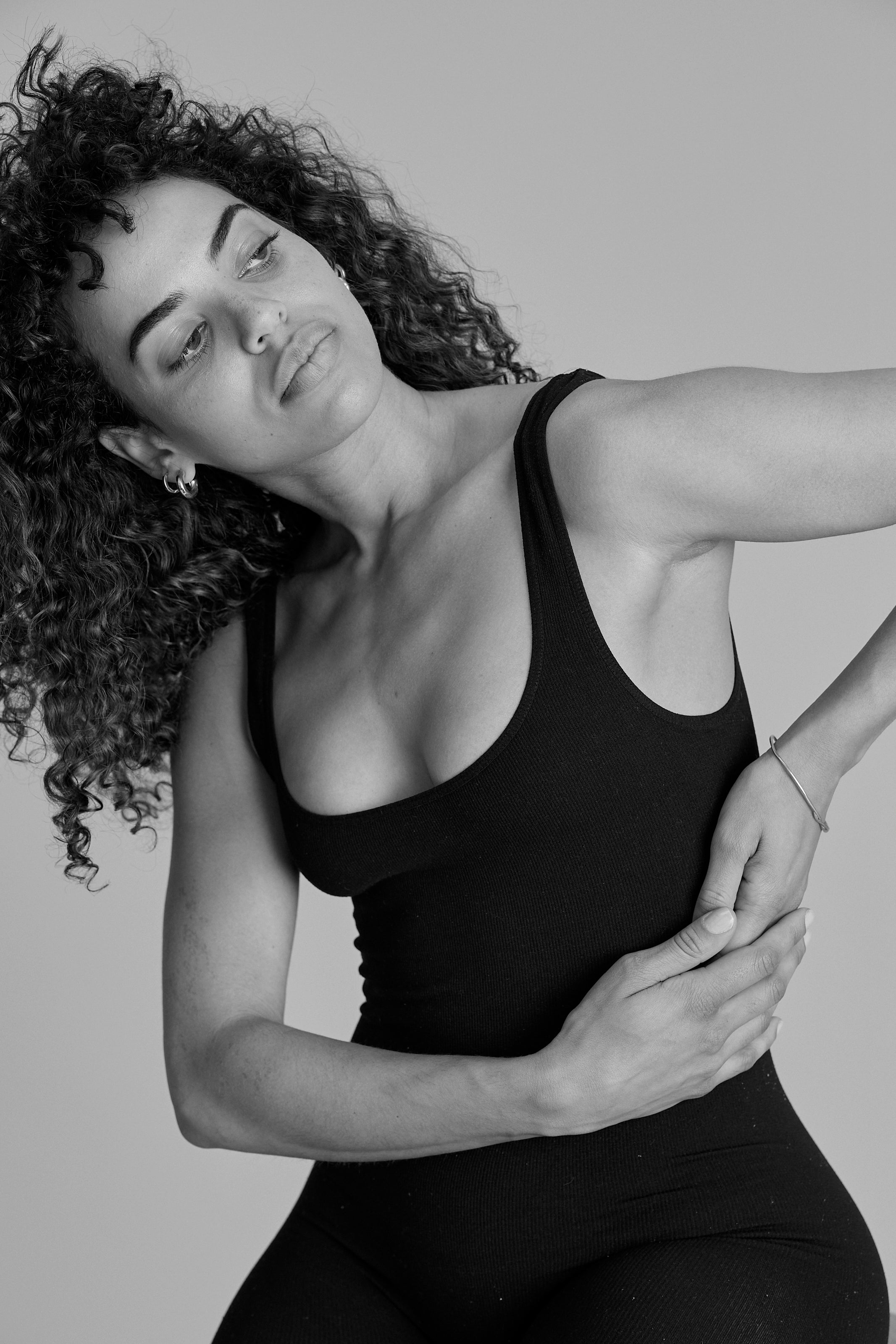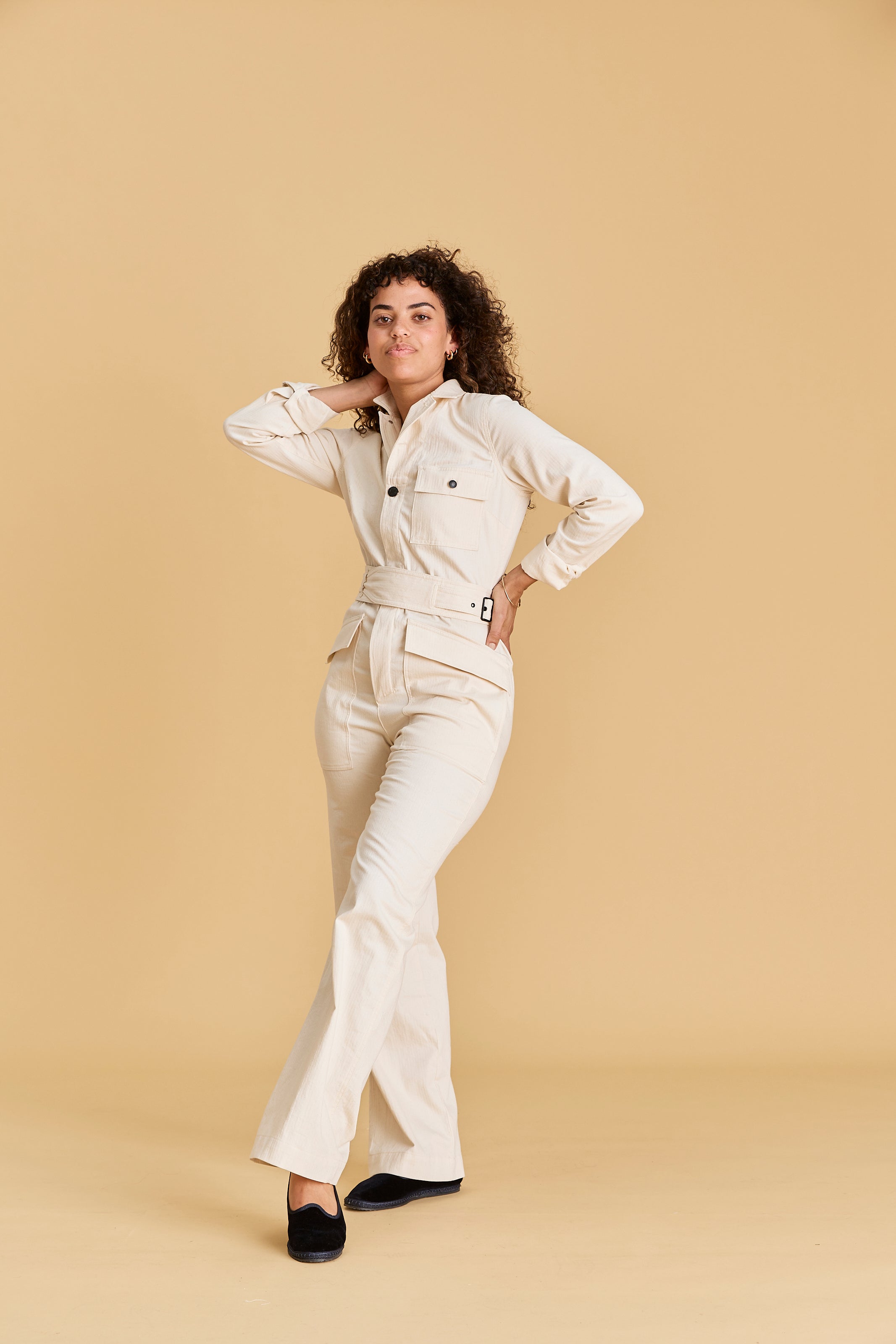 Small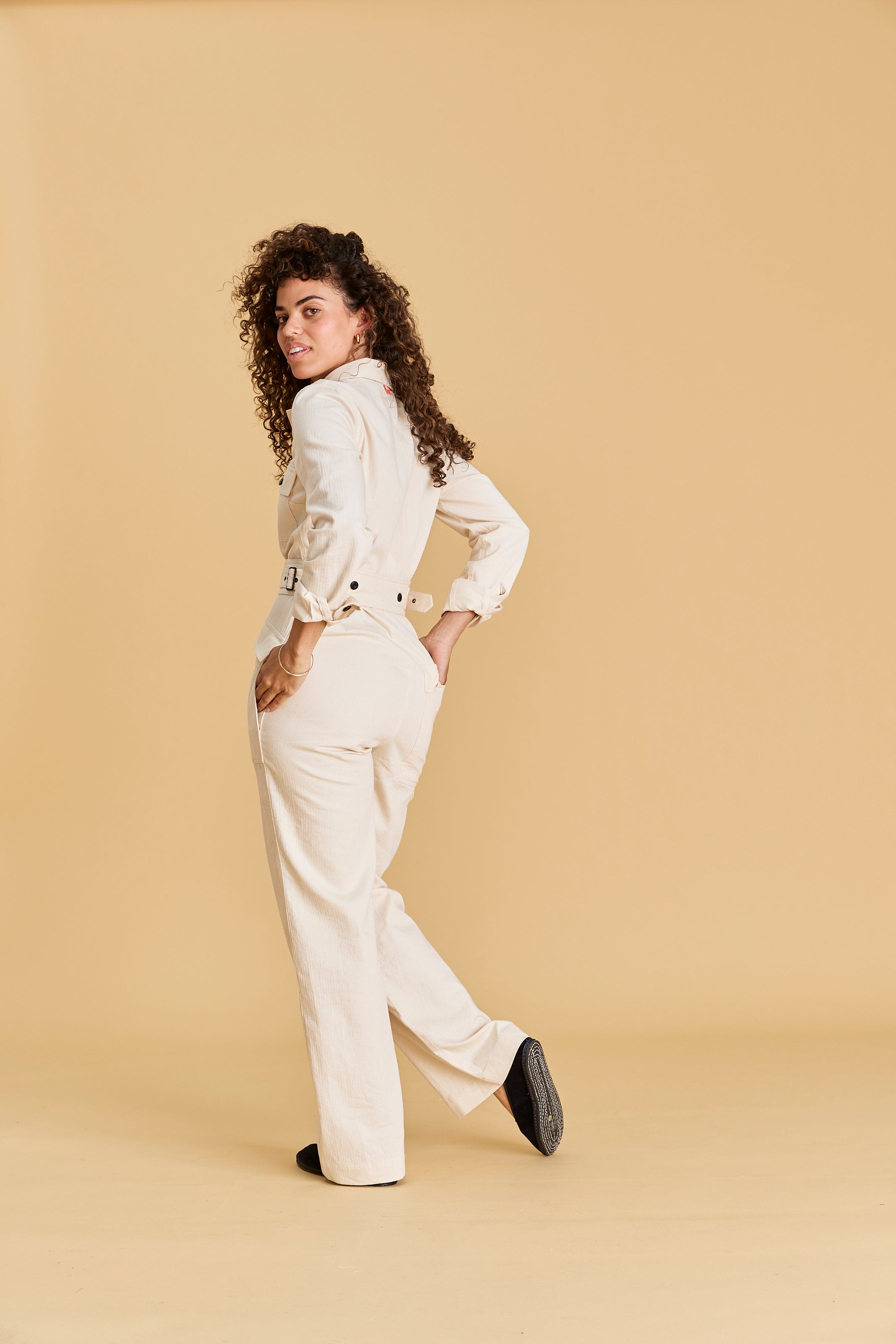 Small
Medium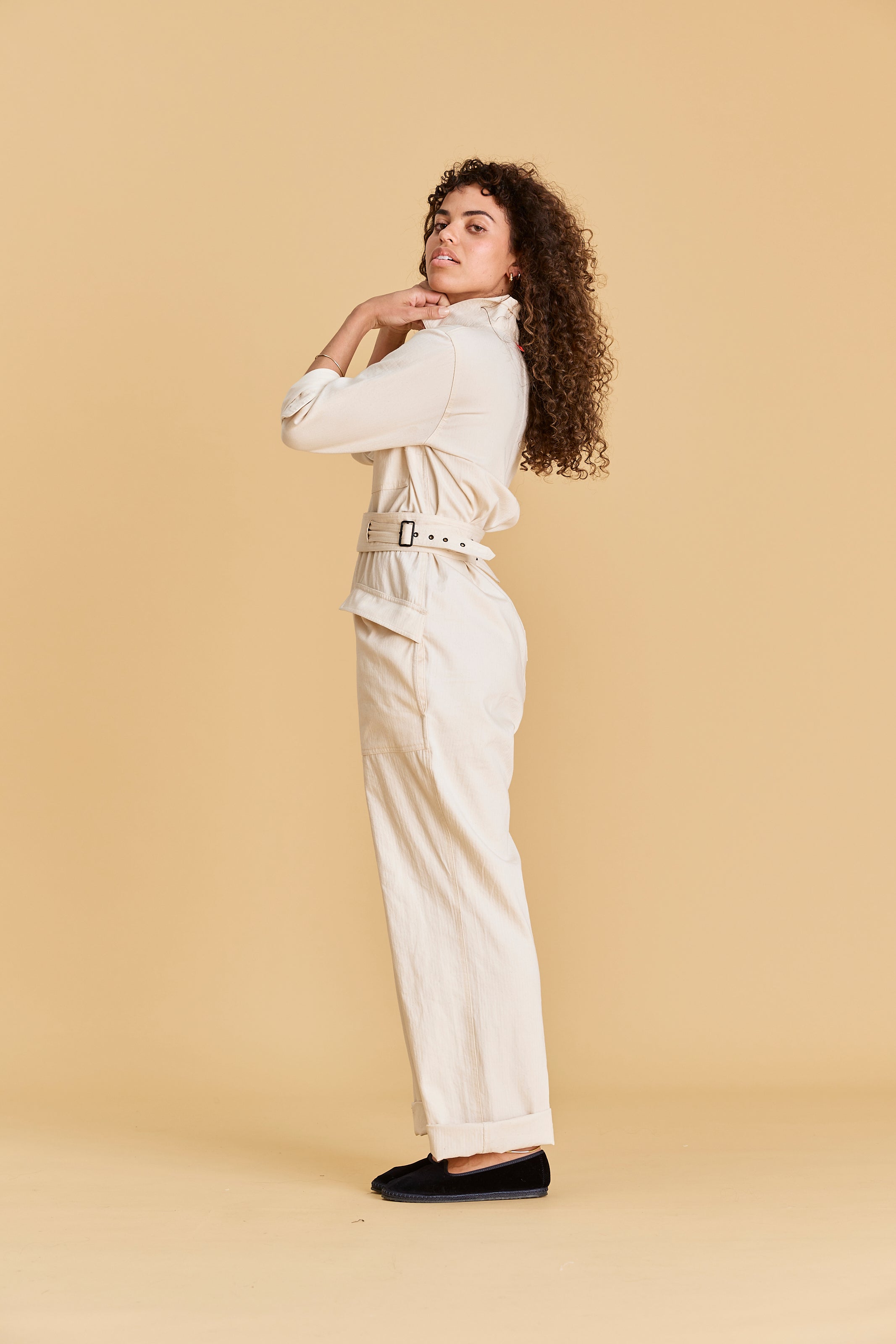 Medium