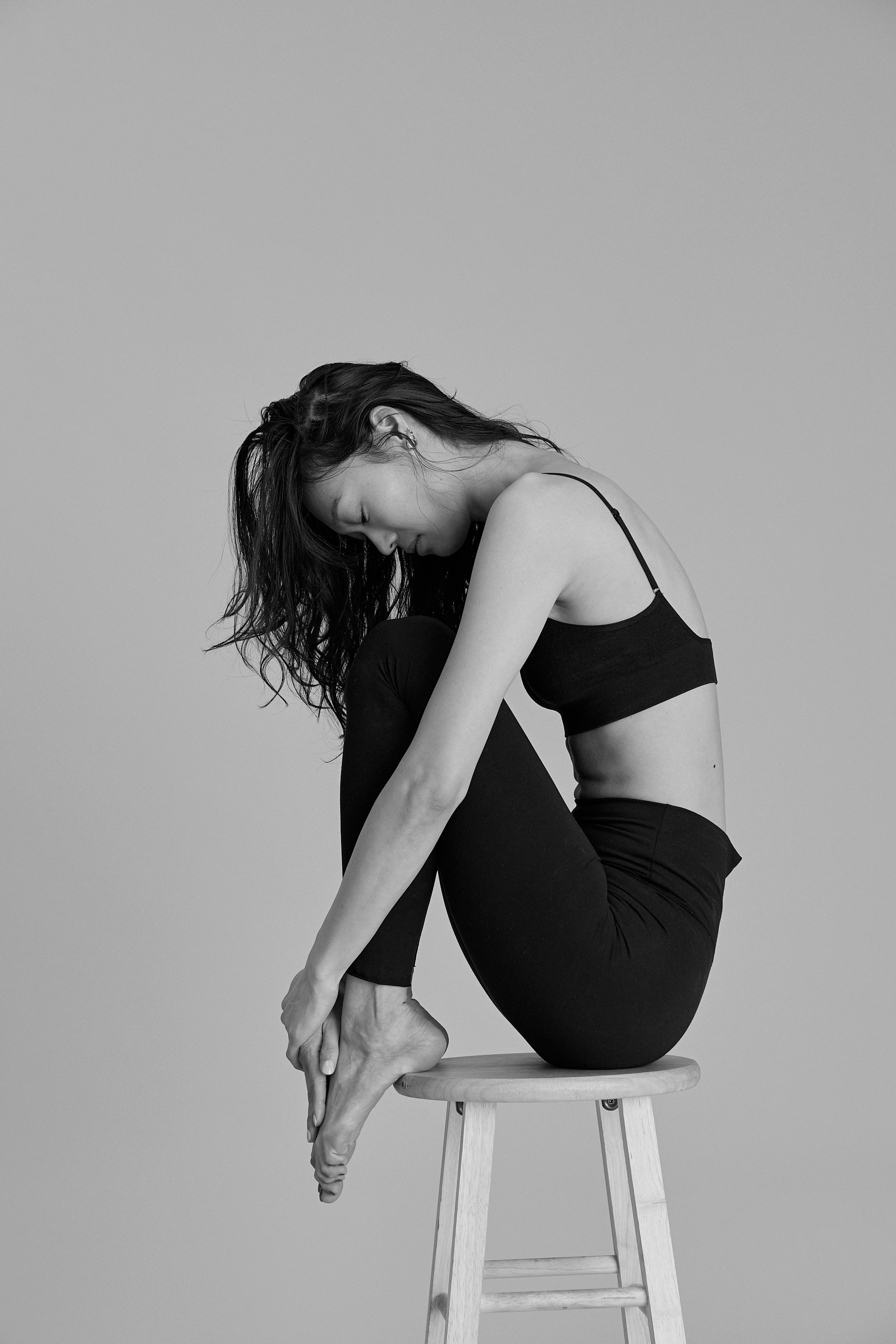 Model: Jiwon
Jiwon is a Korean Brooklyn-based Design Director with an incredible body of ready-to-wear designs to show for it. Jiwon and Bloom became best friends during their time at FIT and have been inseparable since - 15 years and counting! Jiwon embodies cool, and carries herself with complete confidence. You can find Jiwon sketching away, prancing around Brooklyn with her motley crew of pals, sculpting incredible ceramic vases, traveling around the world, or enjoying a dimly lit dive with her beau and retired pup, Zoe.
Height: 5'7"
Chest: 31"
Waist: 25"
Hip: 34"
Shoulder: 16.5"
Torso Length: 29.5"
Inseam: 32"
Thigh (Standing): 18.25" 
Jiwon wears the Women's Bloomie Jumpsuit in size Small, belted. 
Jiwon prefers to wear the Men's Francis Jumpsuit in size X-Small, with the belt tied around her waist vs. through the buckles.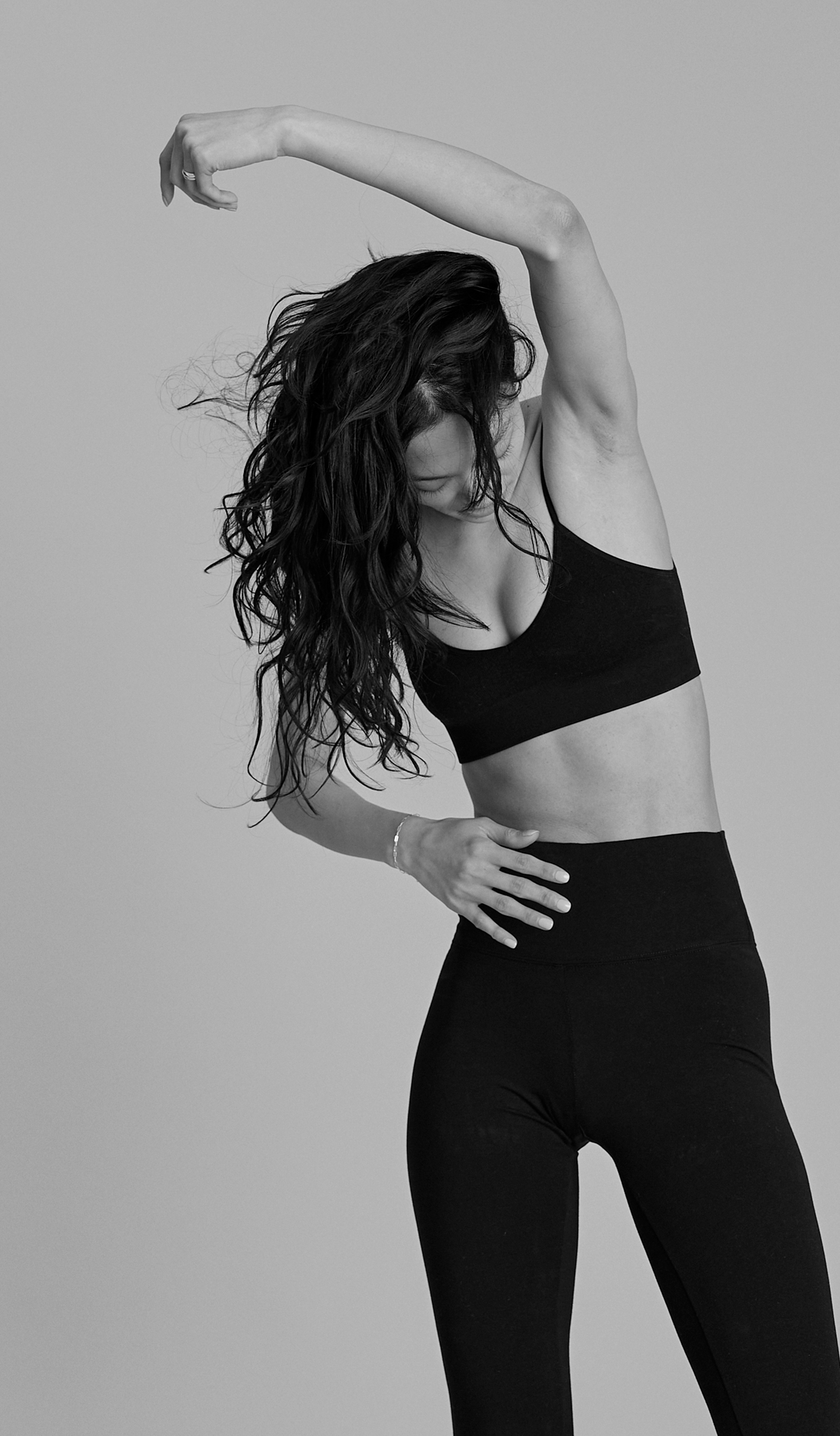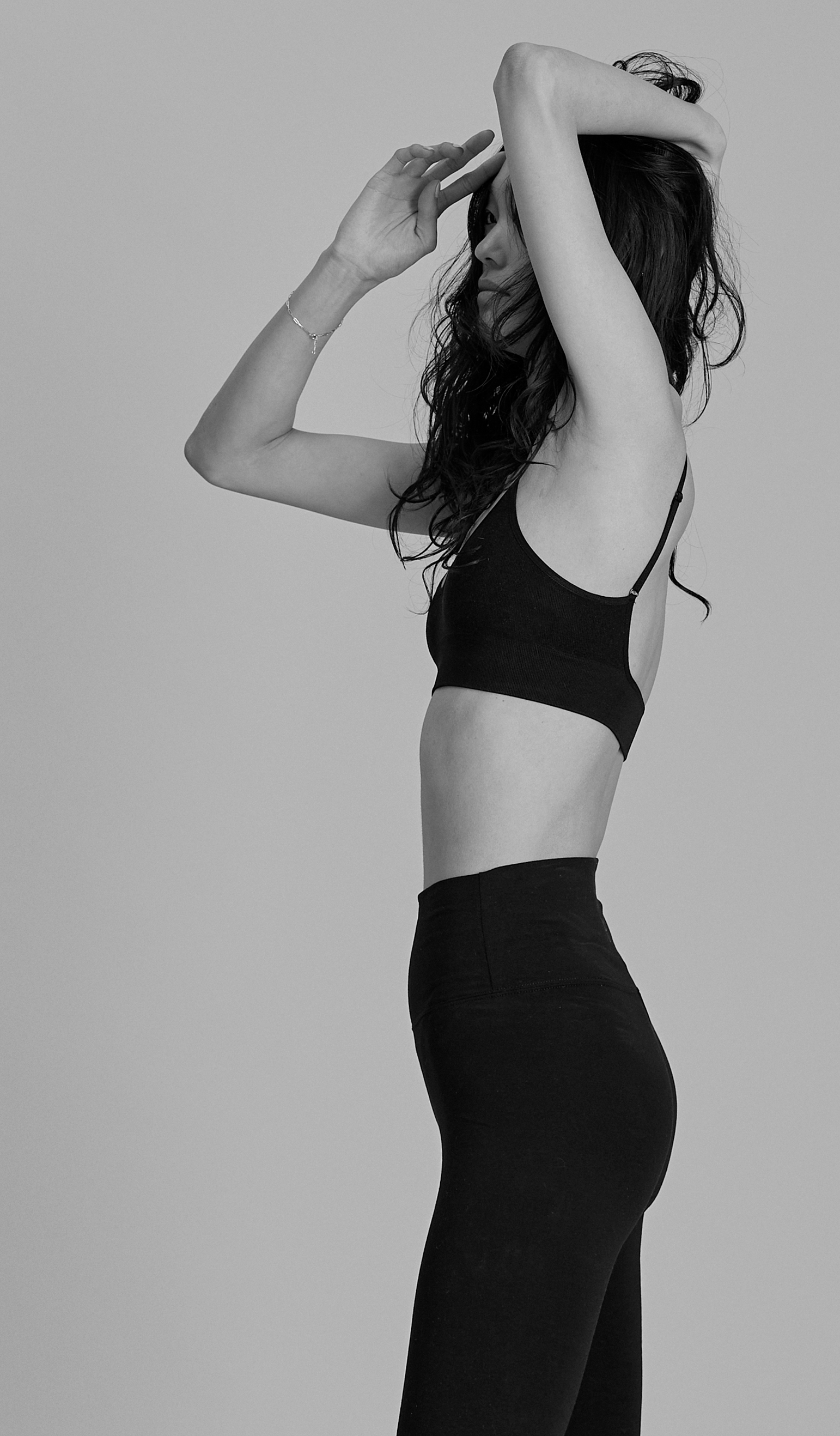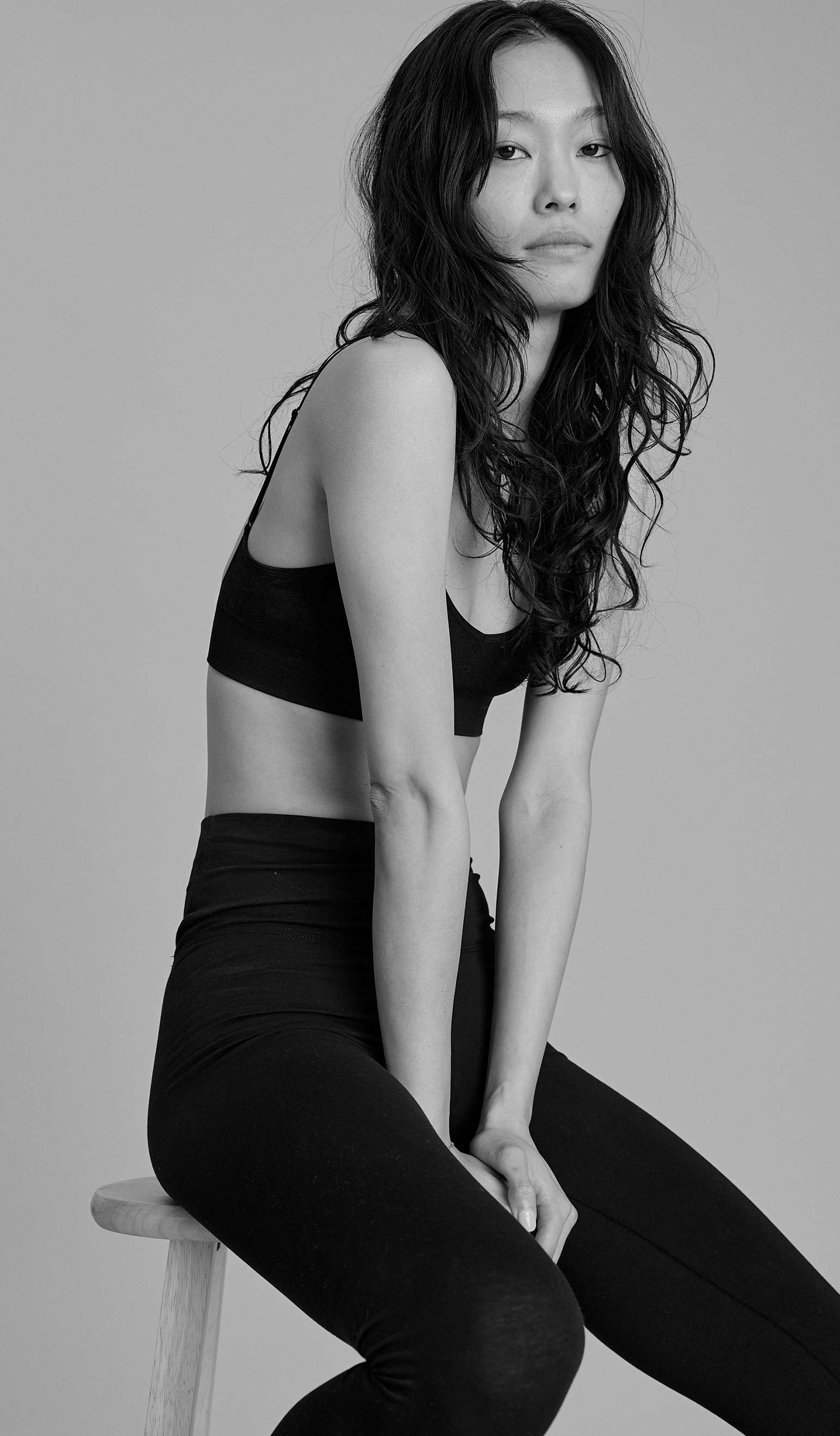 Men's X-Small
Men's X-Small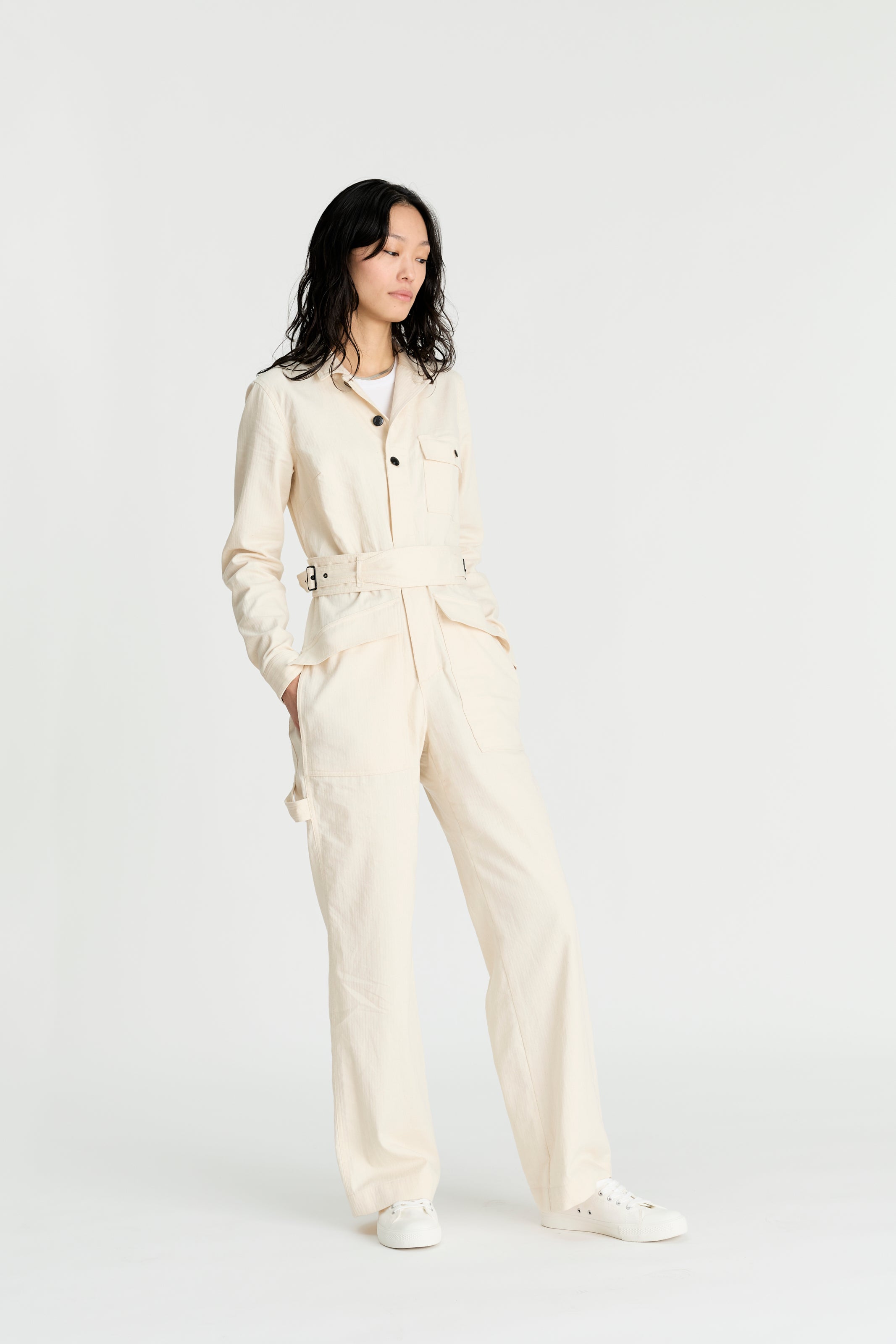 Women's Small
Women's Small