Model: Kate
Kate is beauty and she's grace. Kate got her start modeling for various editorials and catwalks in Russia, but moved to NYC to further her budding modeling career. Kate is the epitome of confidence and absolutely rocks the Bloomie jumpsuit. When Kate isn't striking a pose at the next photoshoot, she's sharing her love of yoga and teaching poses of a different kind, and plans fun days out with her toddler and hubs. 
Height: 5'7"
Chest: 41"
Waist: 32"
Hip: 43"
Shoulder: 19.5"
Torso Length: 31"
Inseam: 31"
Thigh (Standing): 23" 
Kate wears the Women's Bloomie Jumpsuit in size Large for a more tailored fit with a double cuffed pant hem. 
Kate also wears the X-Large for a more relaxed fit with a double cuffed pant hem.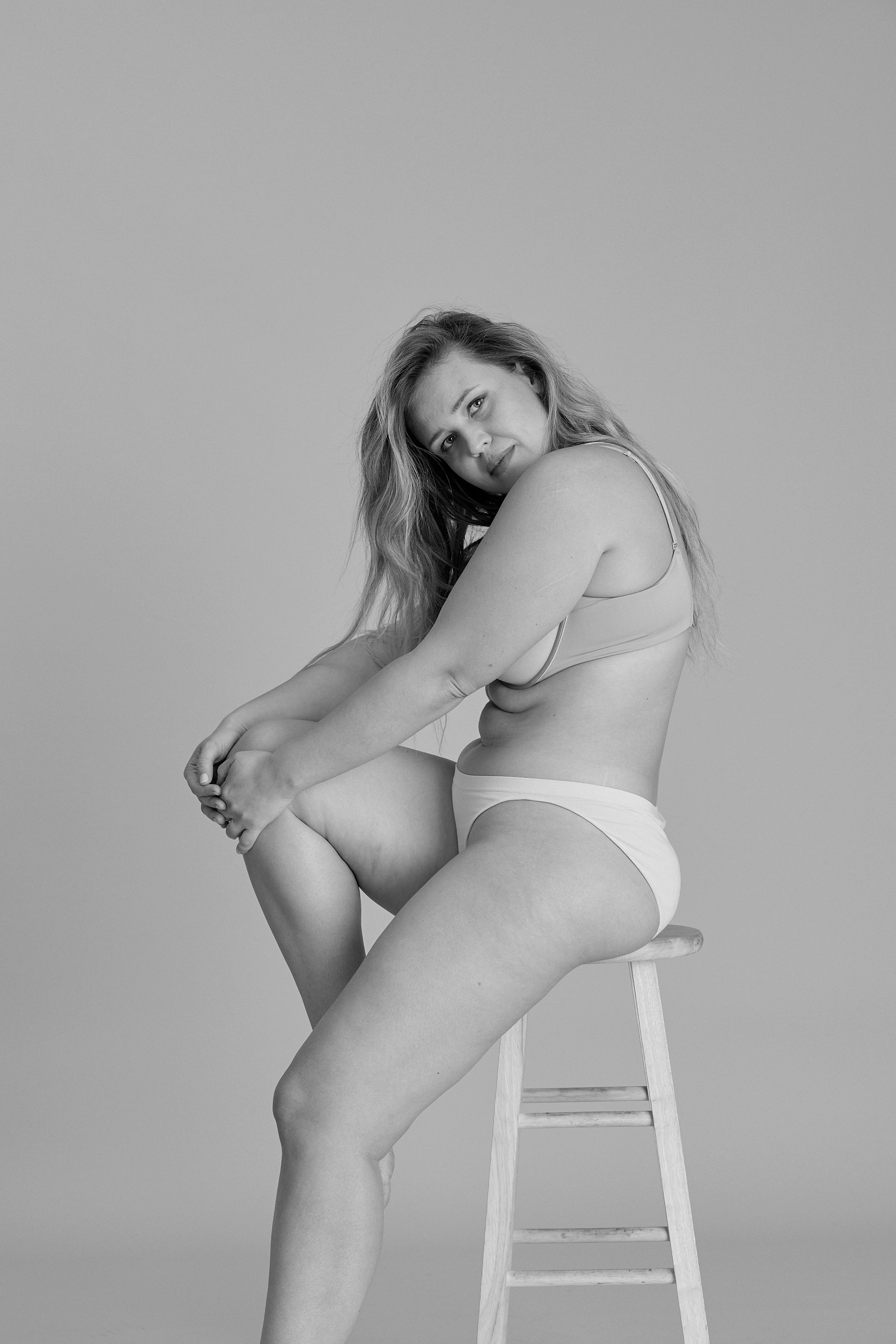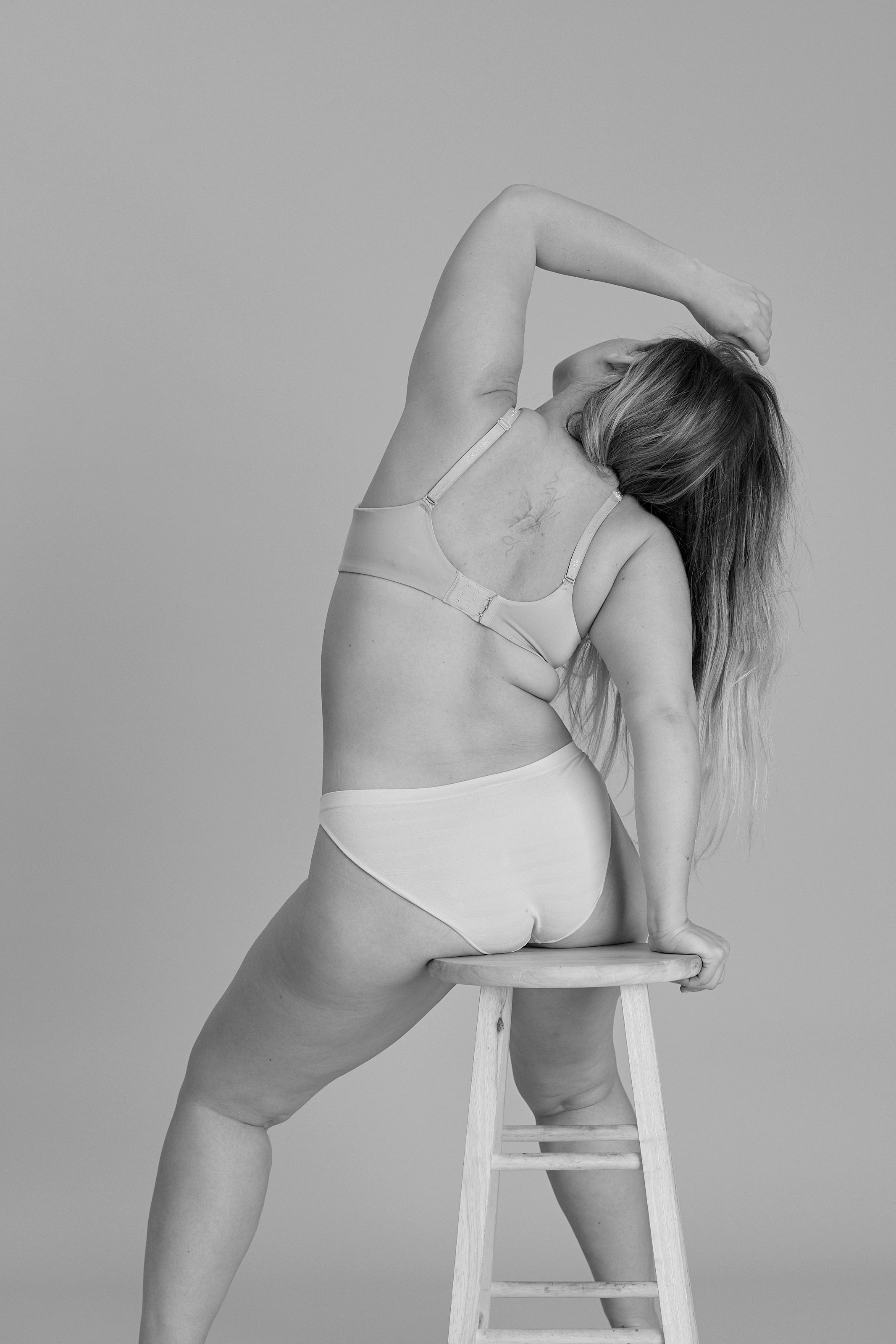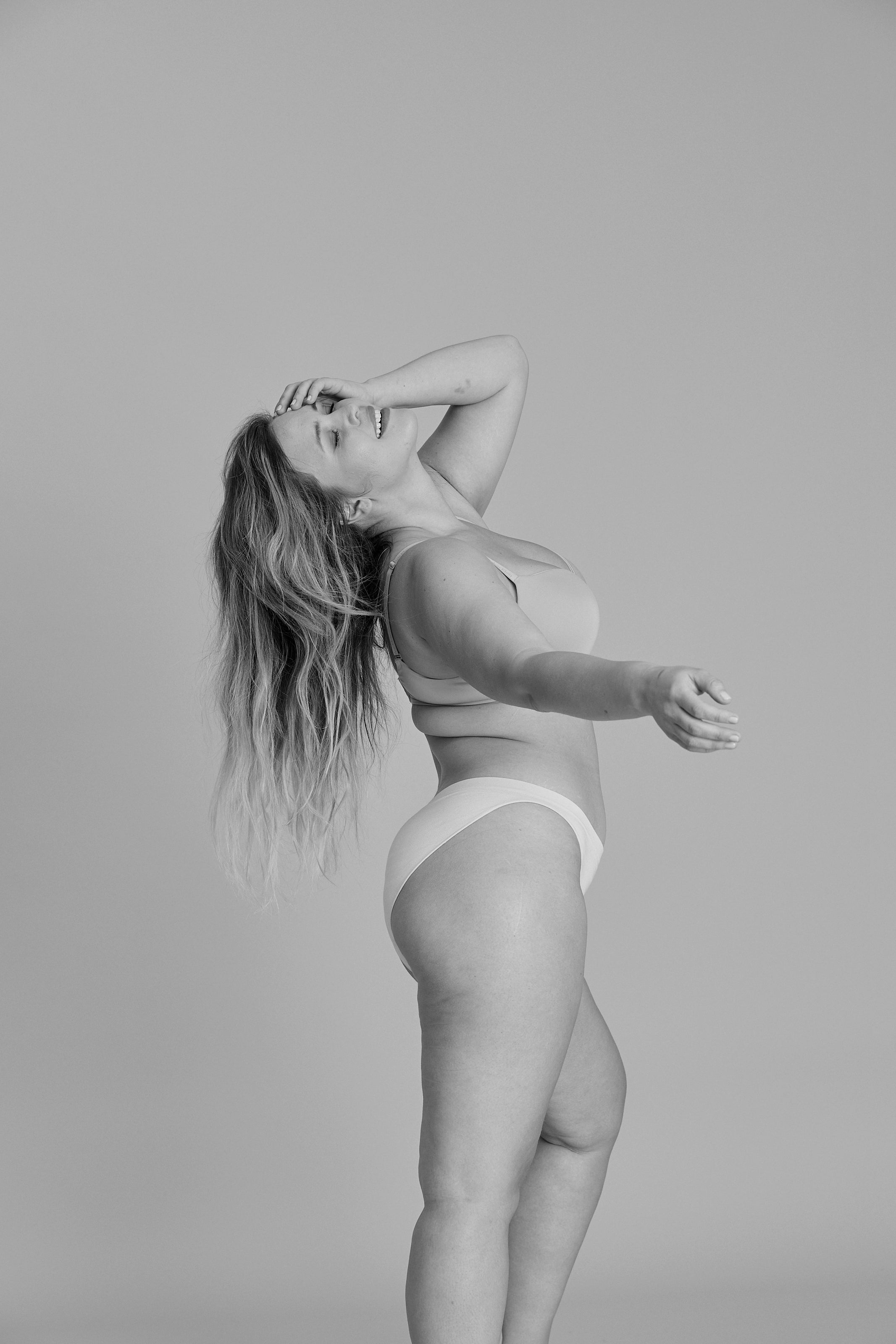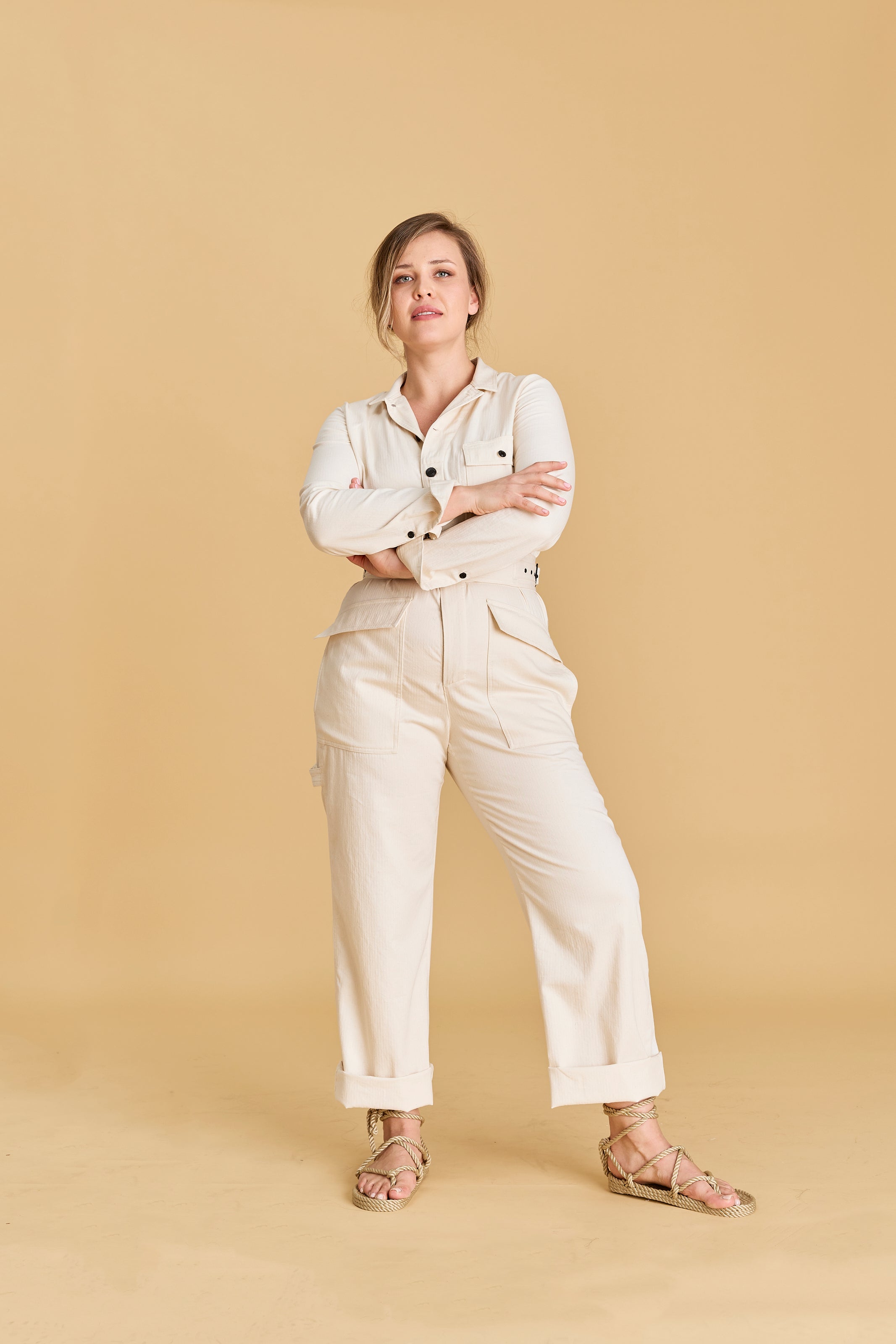 Medium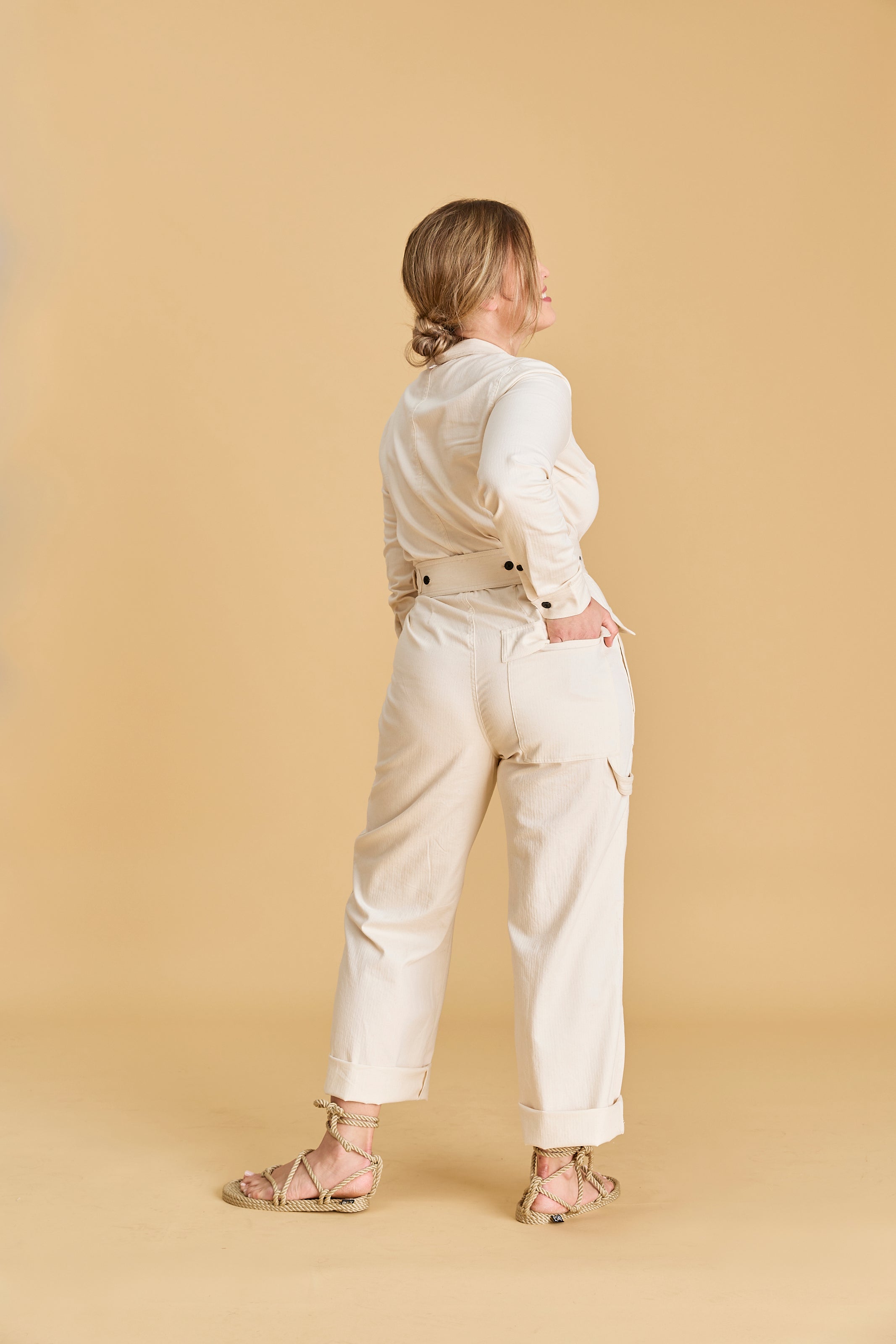 Medium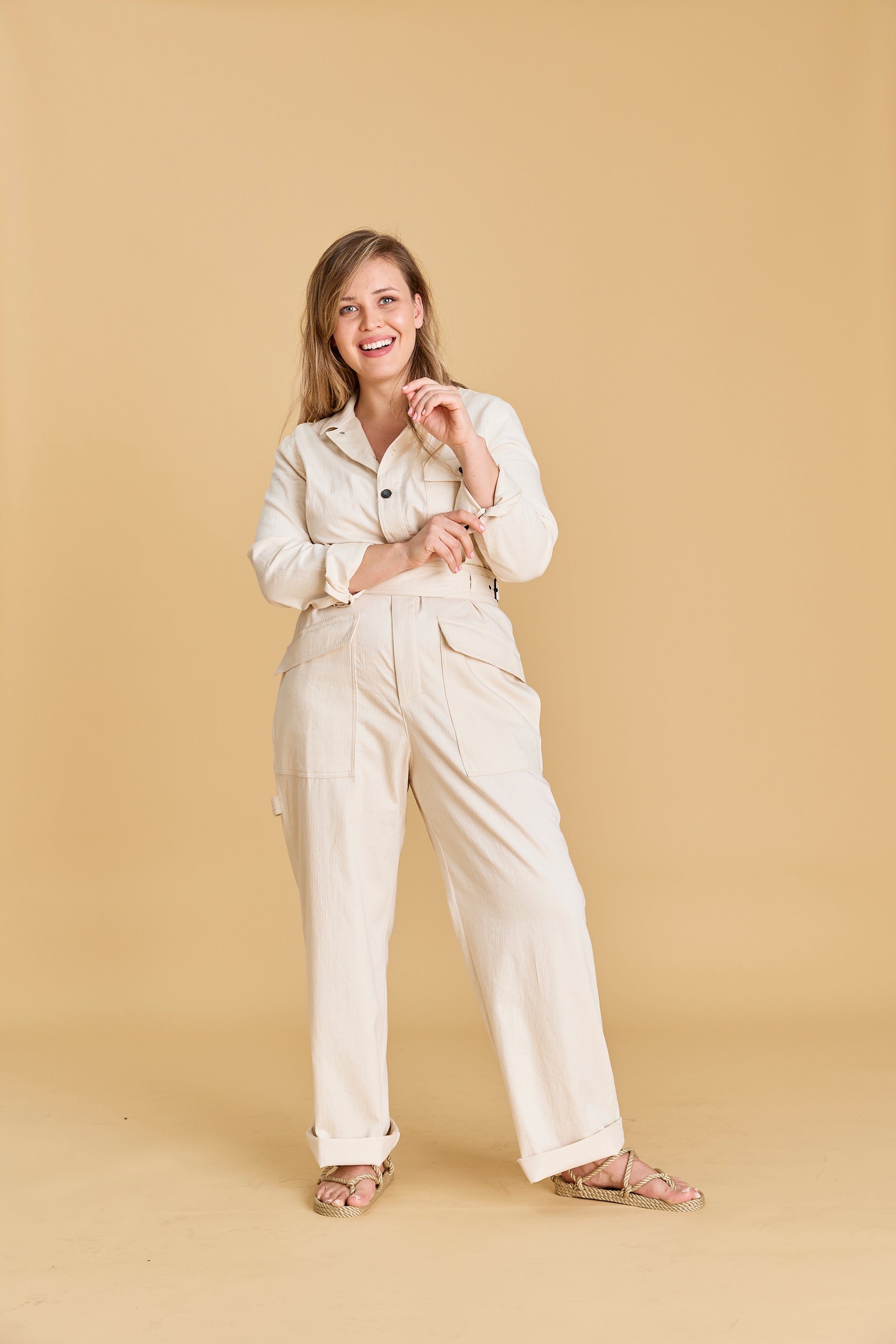 Large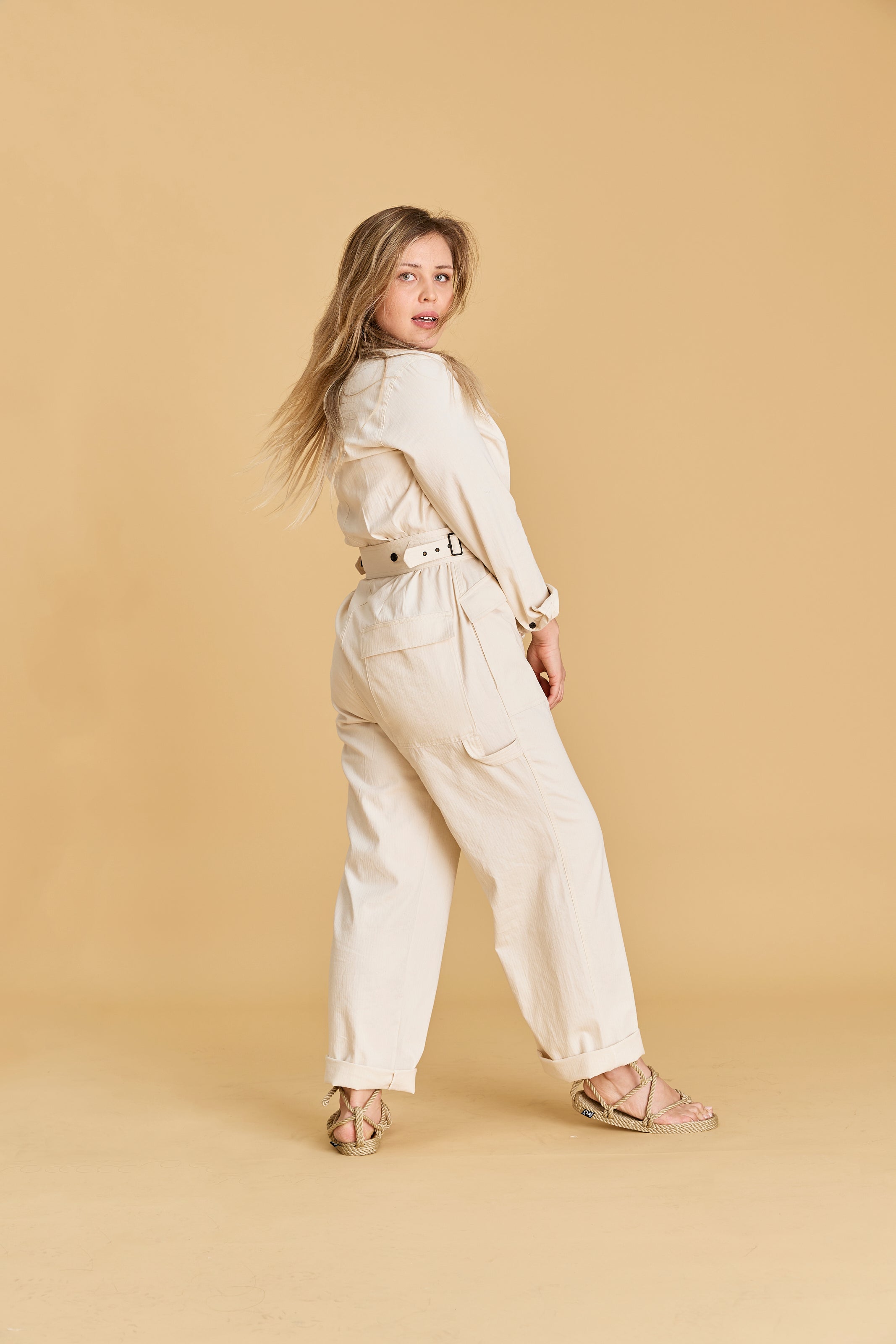 Large