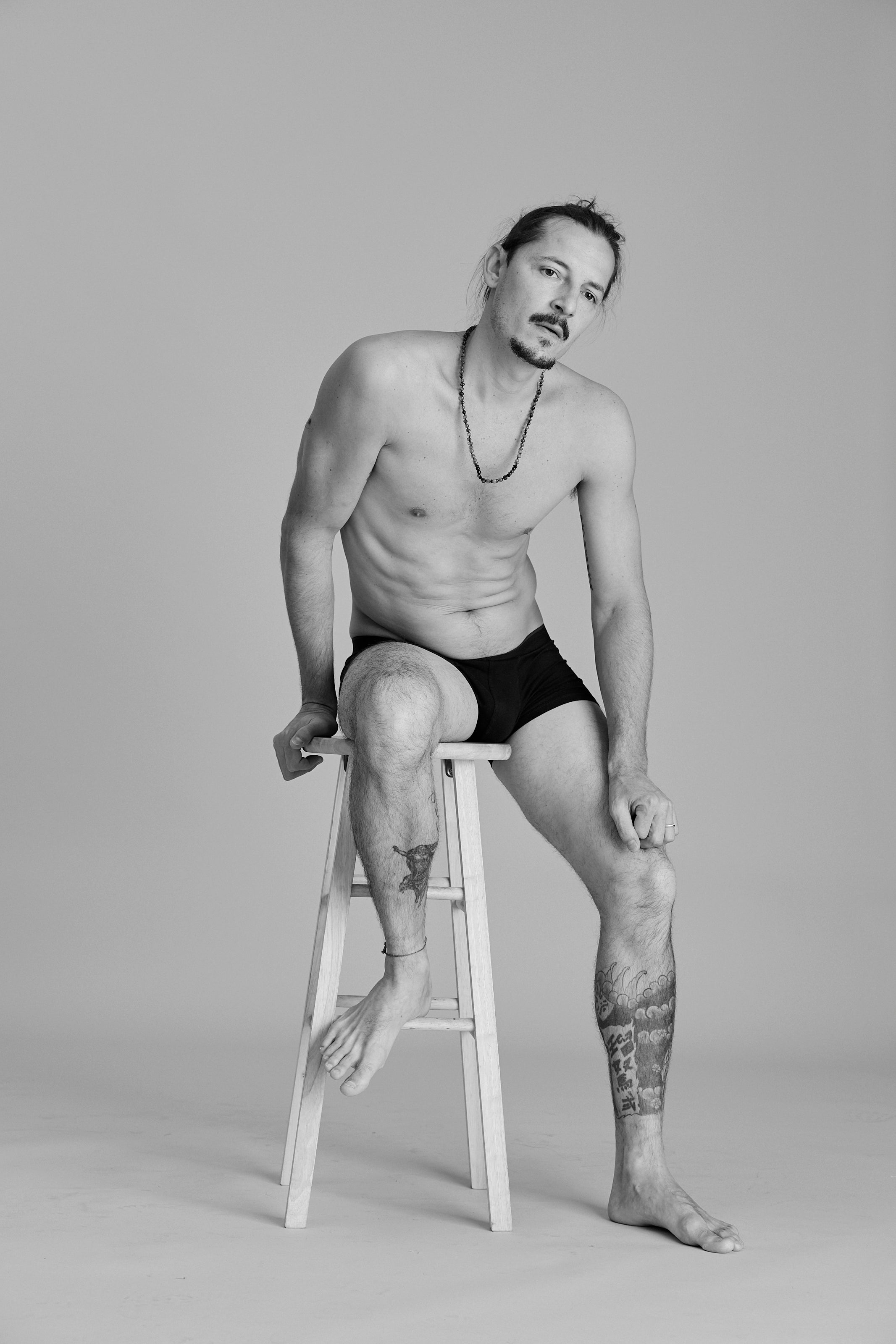 Model: Rudnei
Rudnei is a Brazilian musician, model and mixologist that lights up any room with his warm energy and spirit. When Rudnei and his wife aren't serenading those lucky enough to catch an intimate show, they're busily making improvements on their remote cabin.
Height: 6'1"
Chest: 42"
Waist: 34"
Hip: 39"
Shoulder: 38.5"
Torso Length: 31"
Inseam: 33.75"
Thigh (Standing): 21" 
Rudnei wears the Men's Francis Jumpsuit in size Medium for a more tailored look using the middle hole of the belt.
For a preferred relaxed look, Rudnei wears a size Large using the 5th smallest hole of the belt.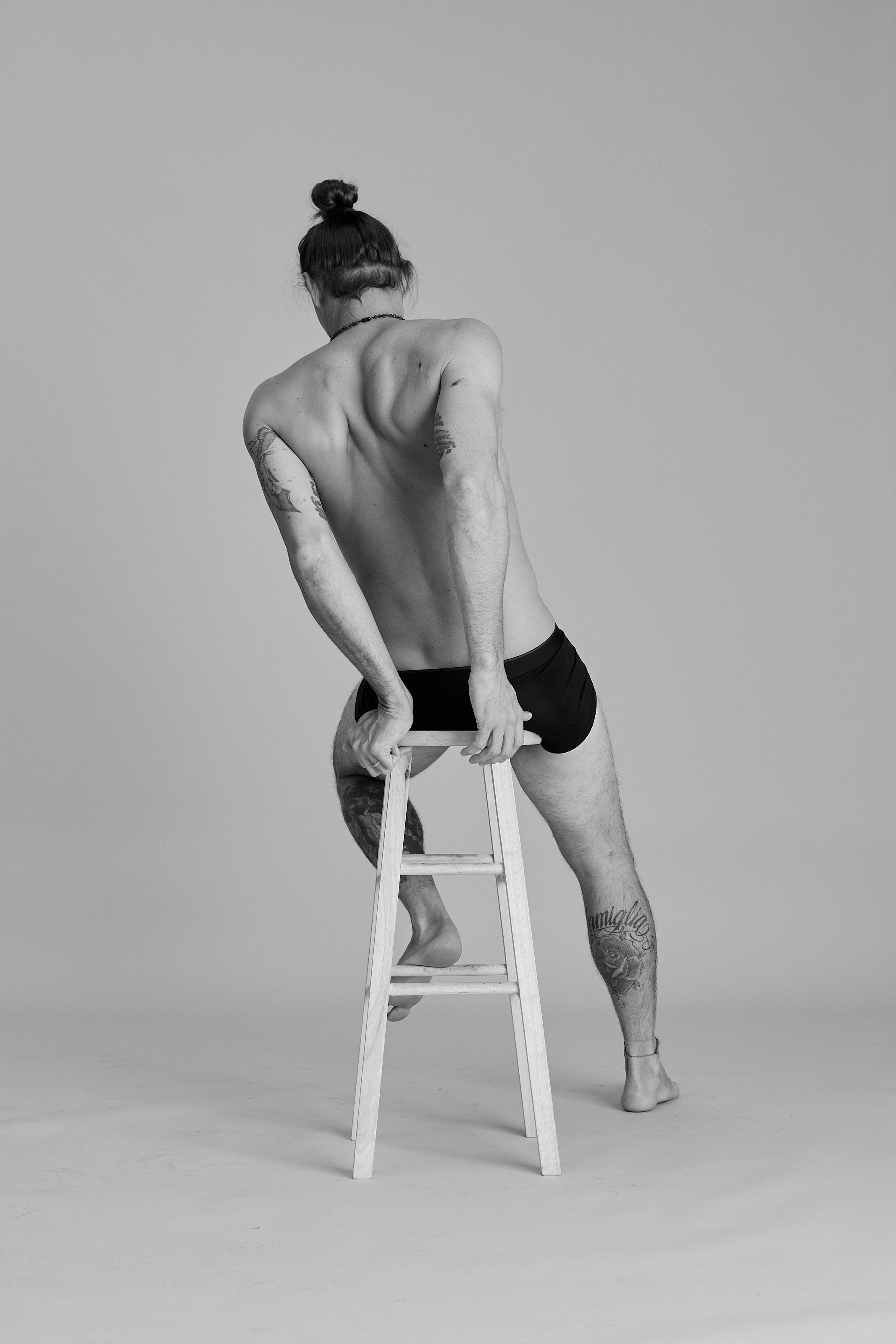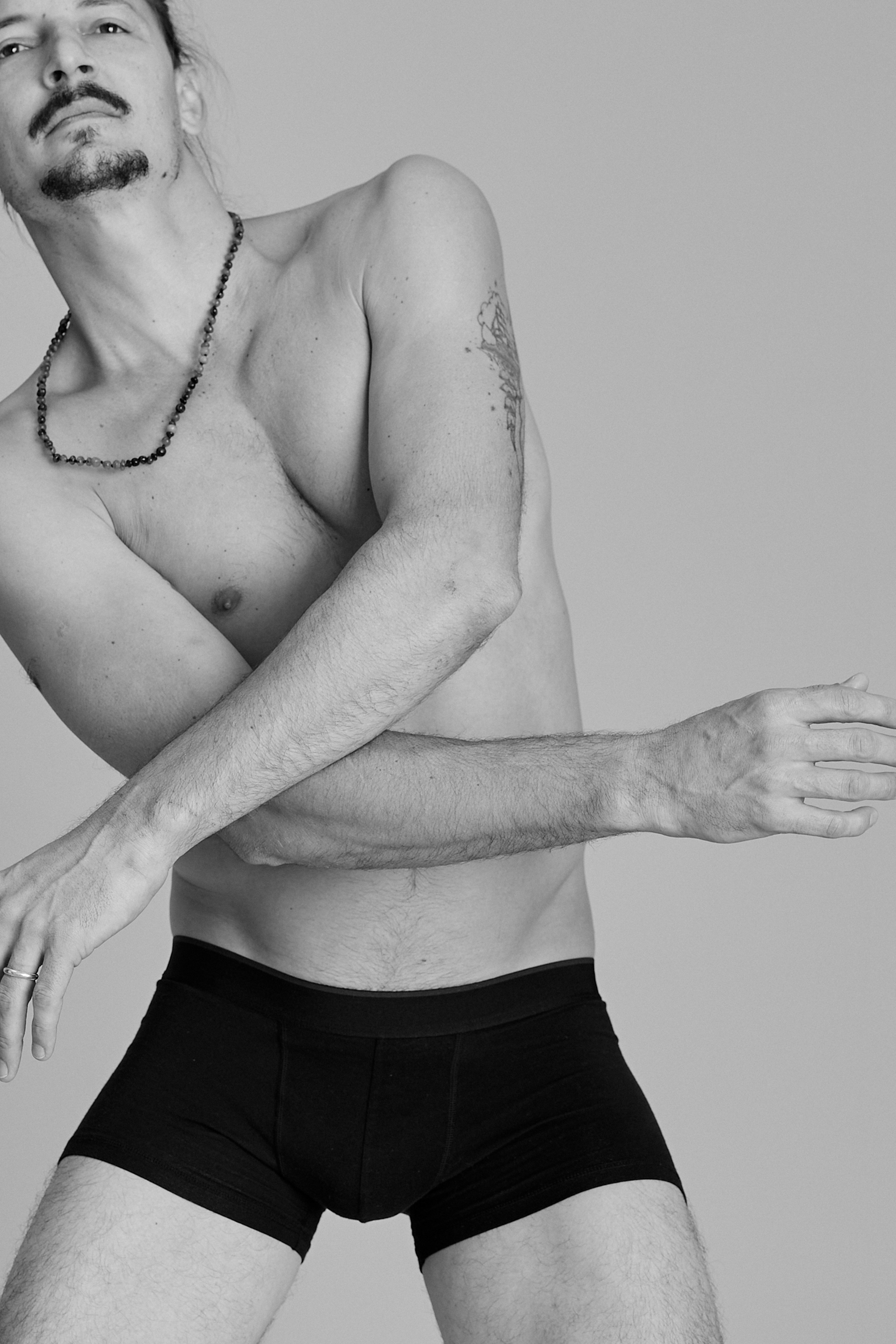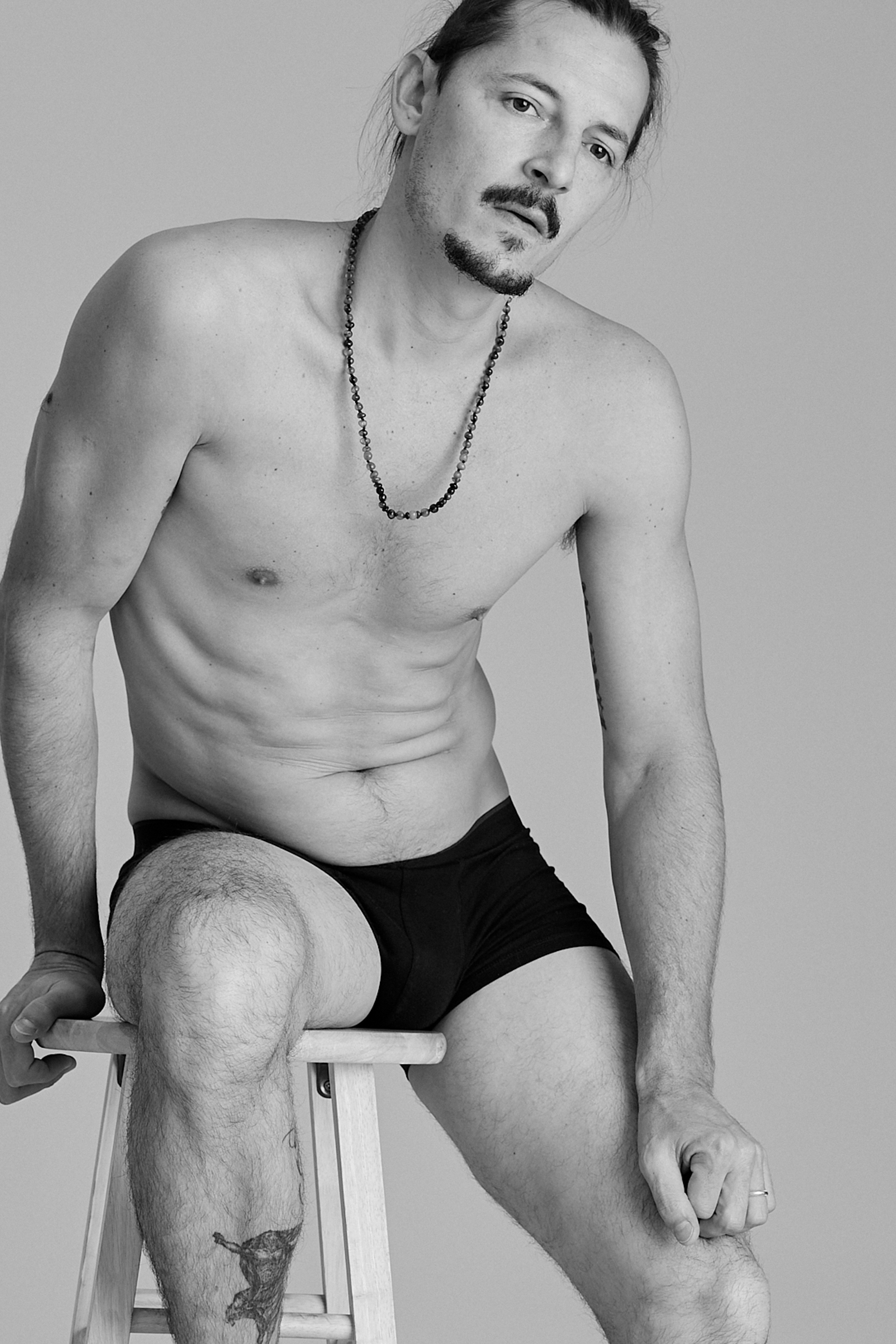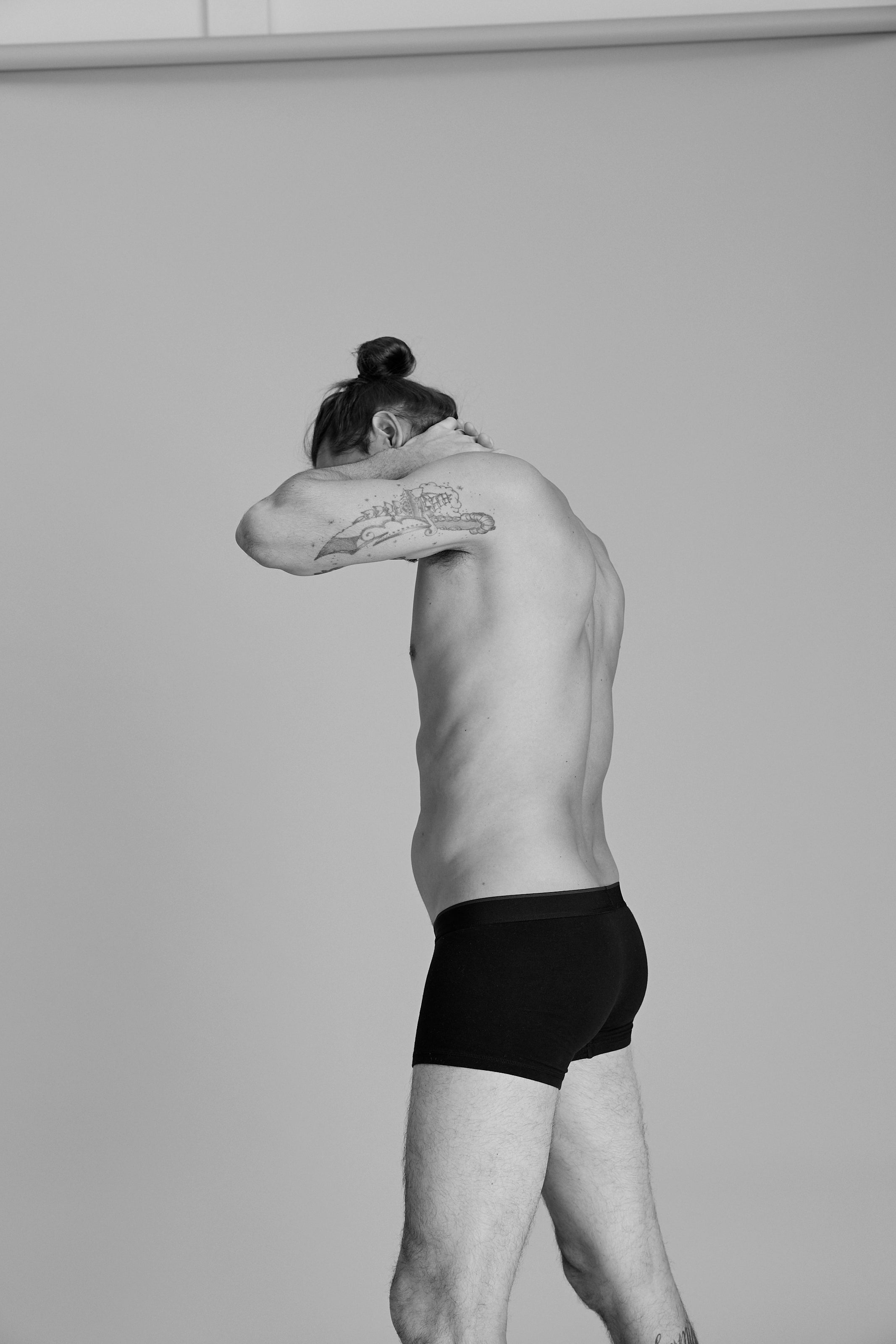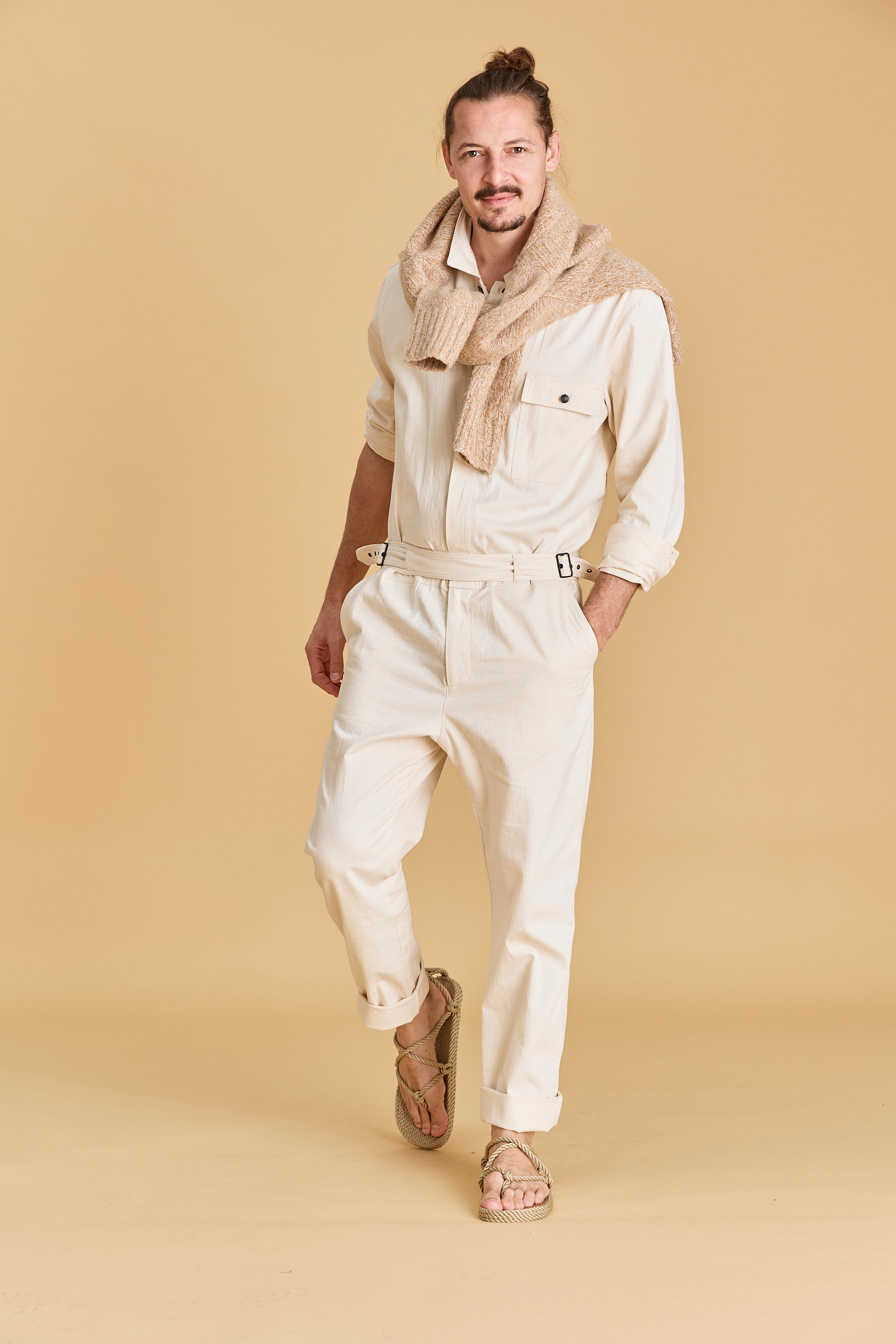 Large
Large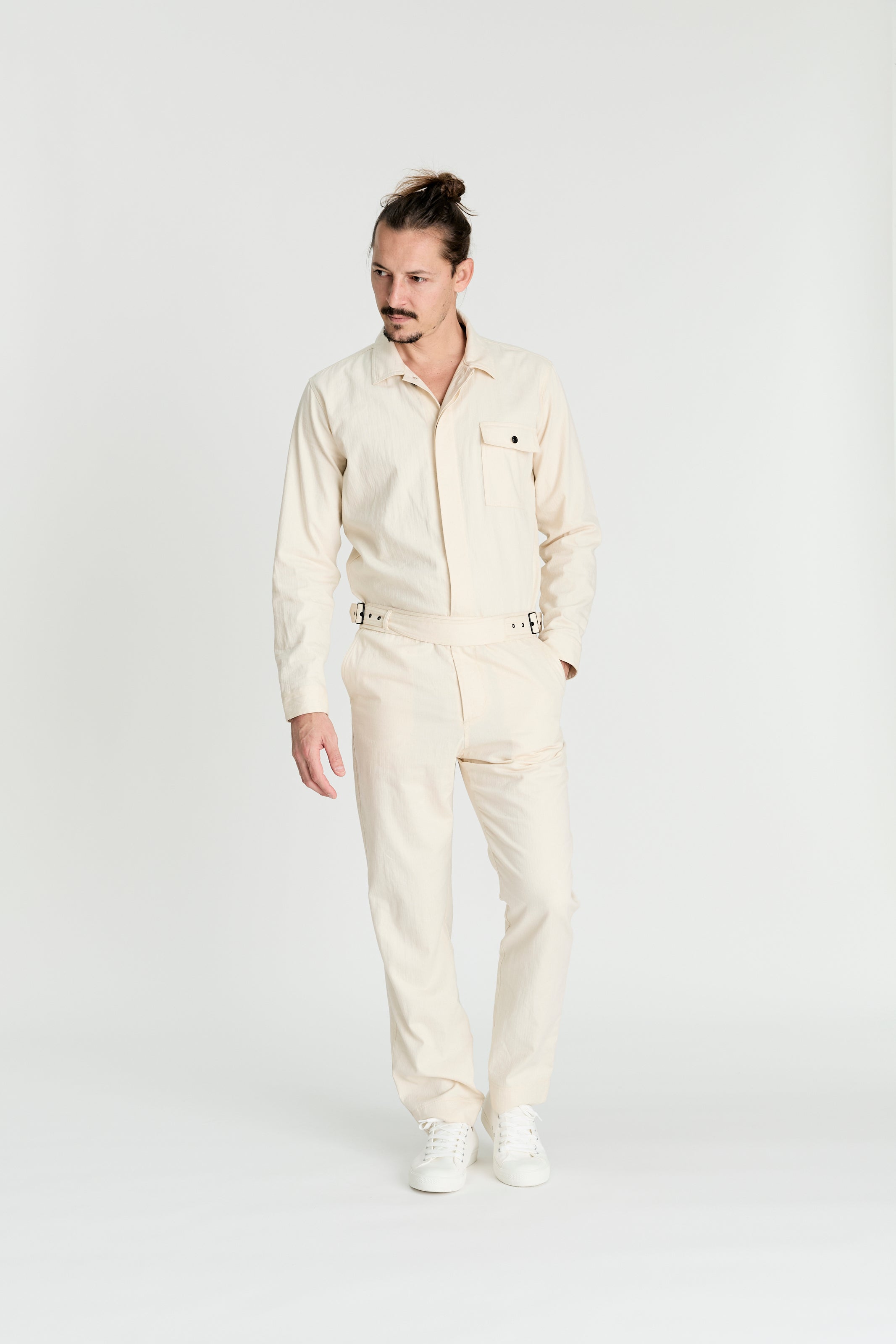 Medium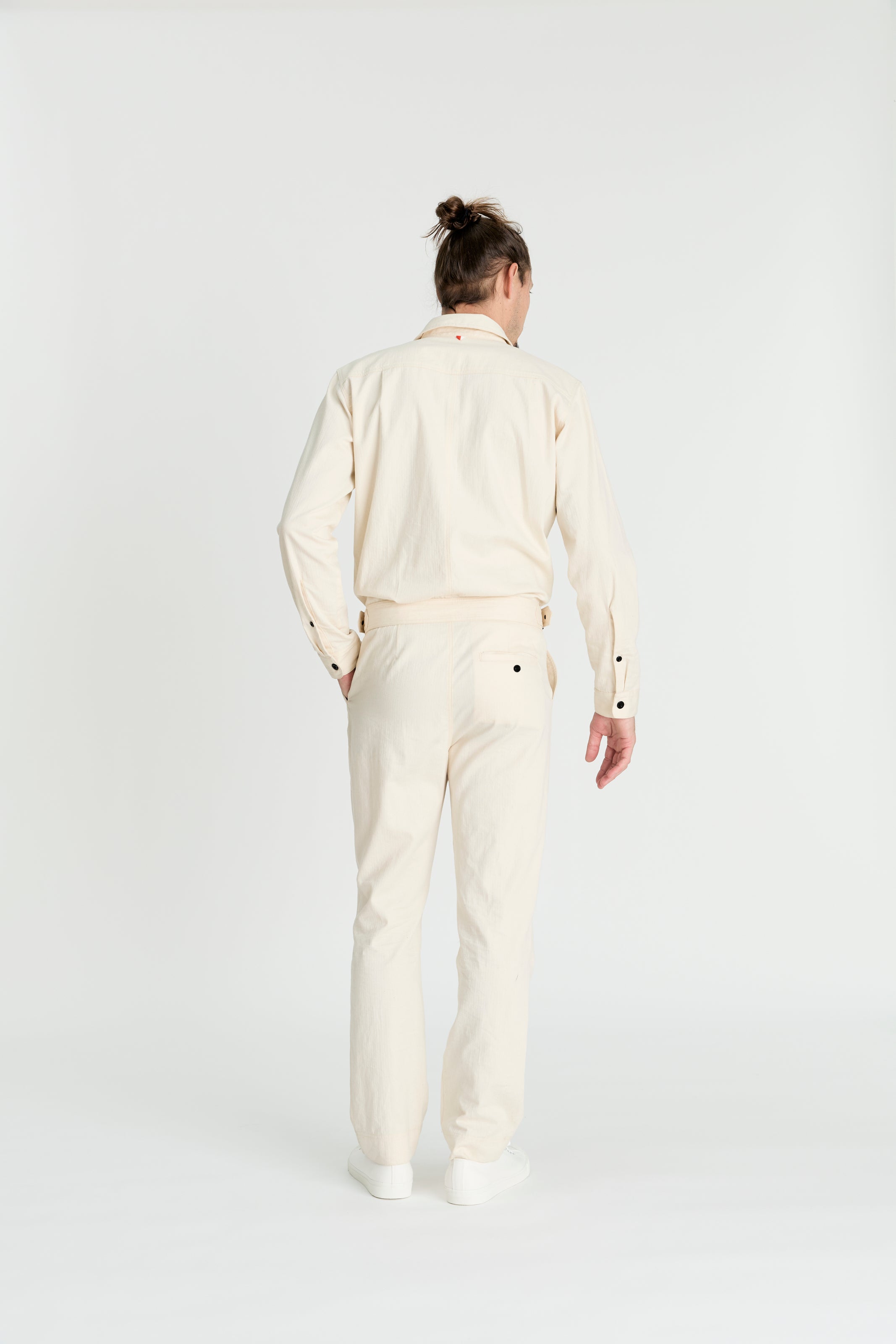 Medium