Model: Sanford
Sanford brings the cool. Plain and simple. Bloom met Sanford during her 6-year stint in Alabama and personally sat in his barber chair a handful of times. After hiring him to run backstage grooming at Billy Reid's runway shows, Sanford set sail for Brooklyn. 
Catch him serving up the cleanest men's cuts at the NYC-based barber shop, Mildred New York, snapping photos, playing soccer, and taking care of his new baby with his beautiful new bride.
Height: 5'6""
Chest: 46"
Waist: 40"
Hip: 47"
Shoulder: 20"
Torso Length: 32"
Inseam: 24"
Thigh (Standing): 24" 
Sanford wears the Men's Francis Jumpsuit in size X-Large with a shortened inseam for that perfect crop. Peep that custom Vibram sole on his dad's vintage Gucci loafers.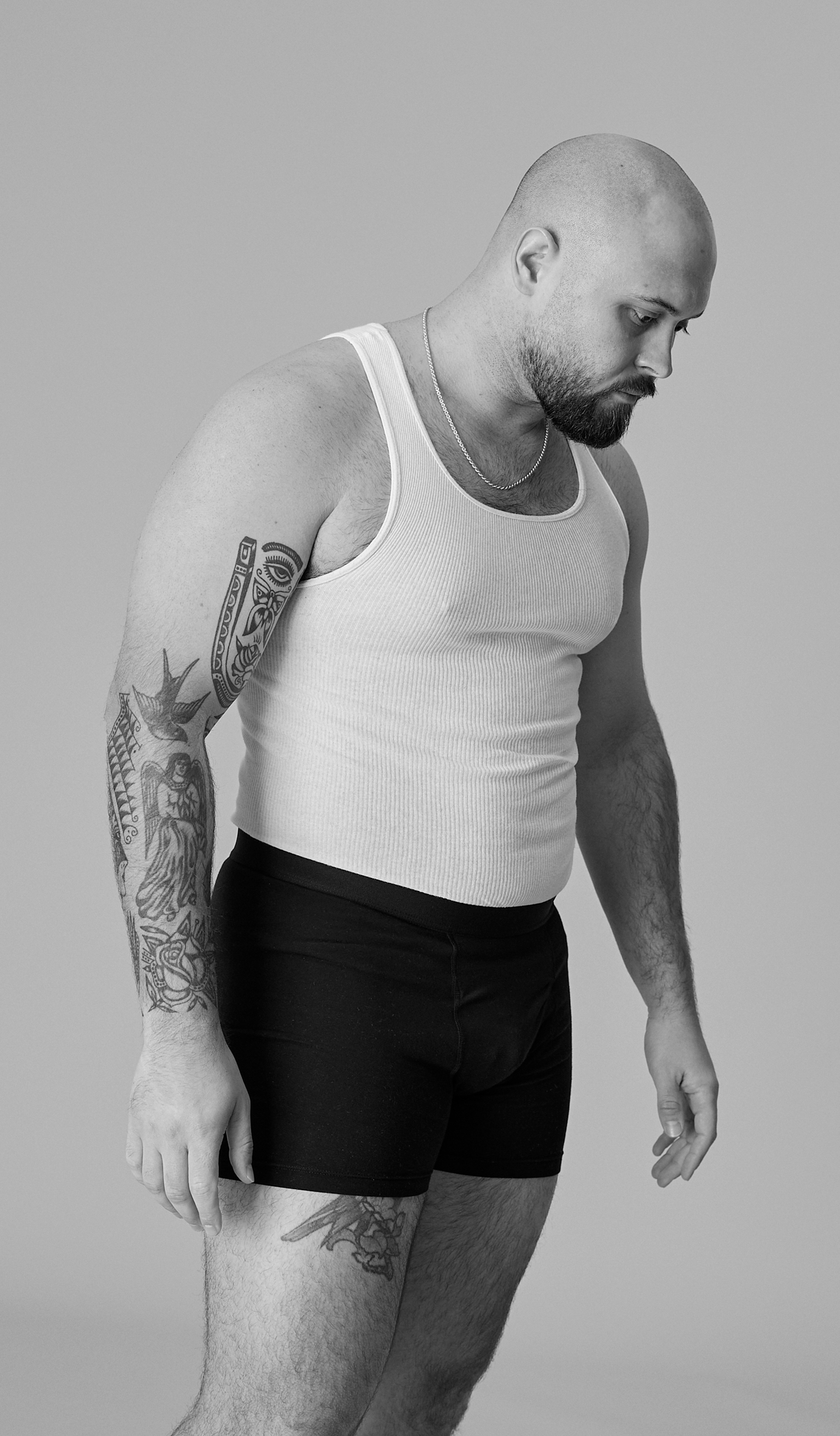 X-Large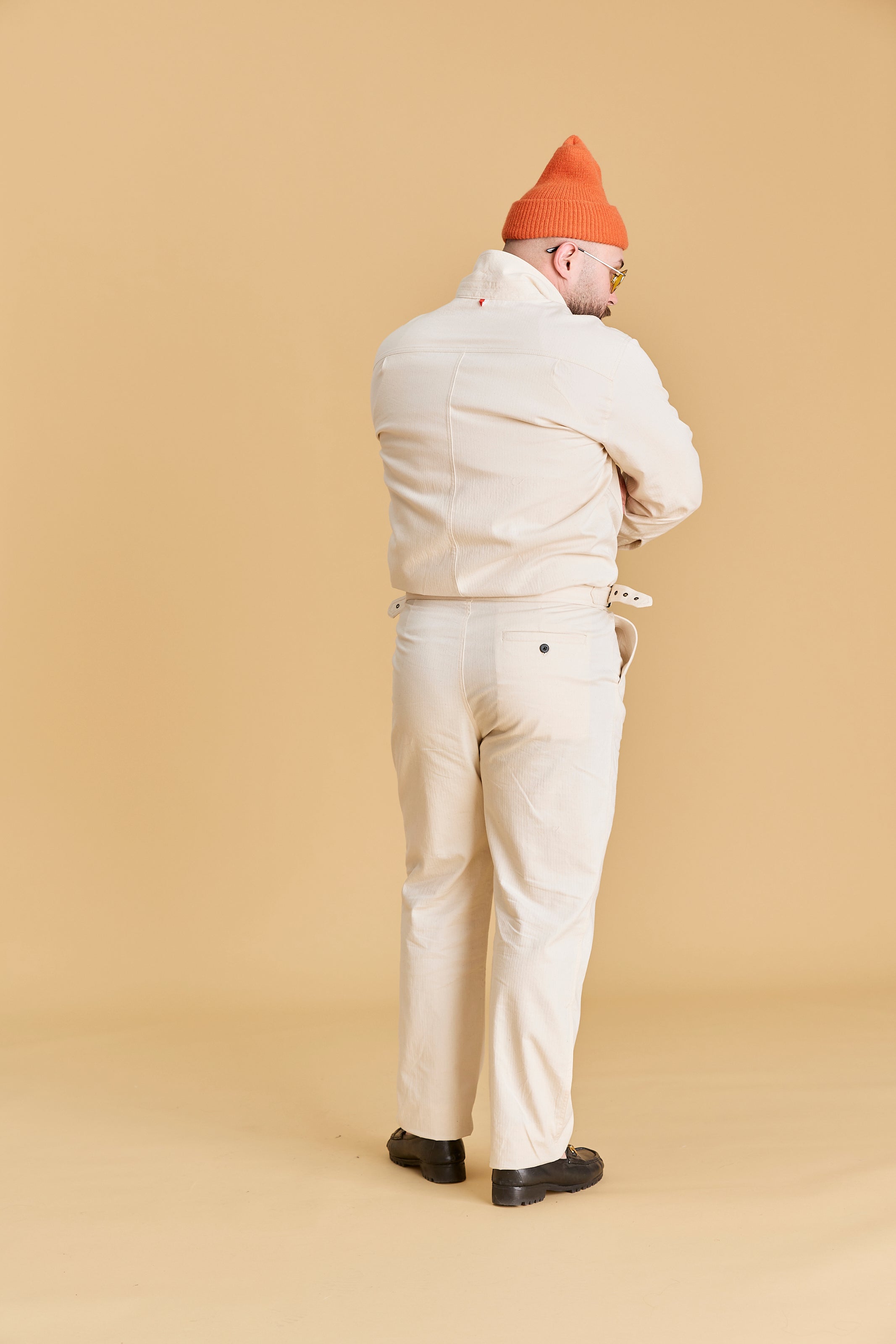 X-Large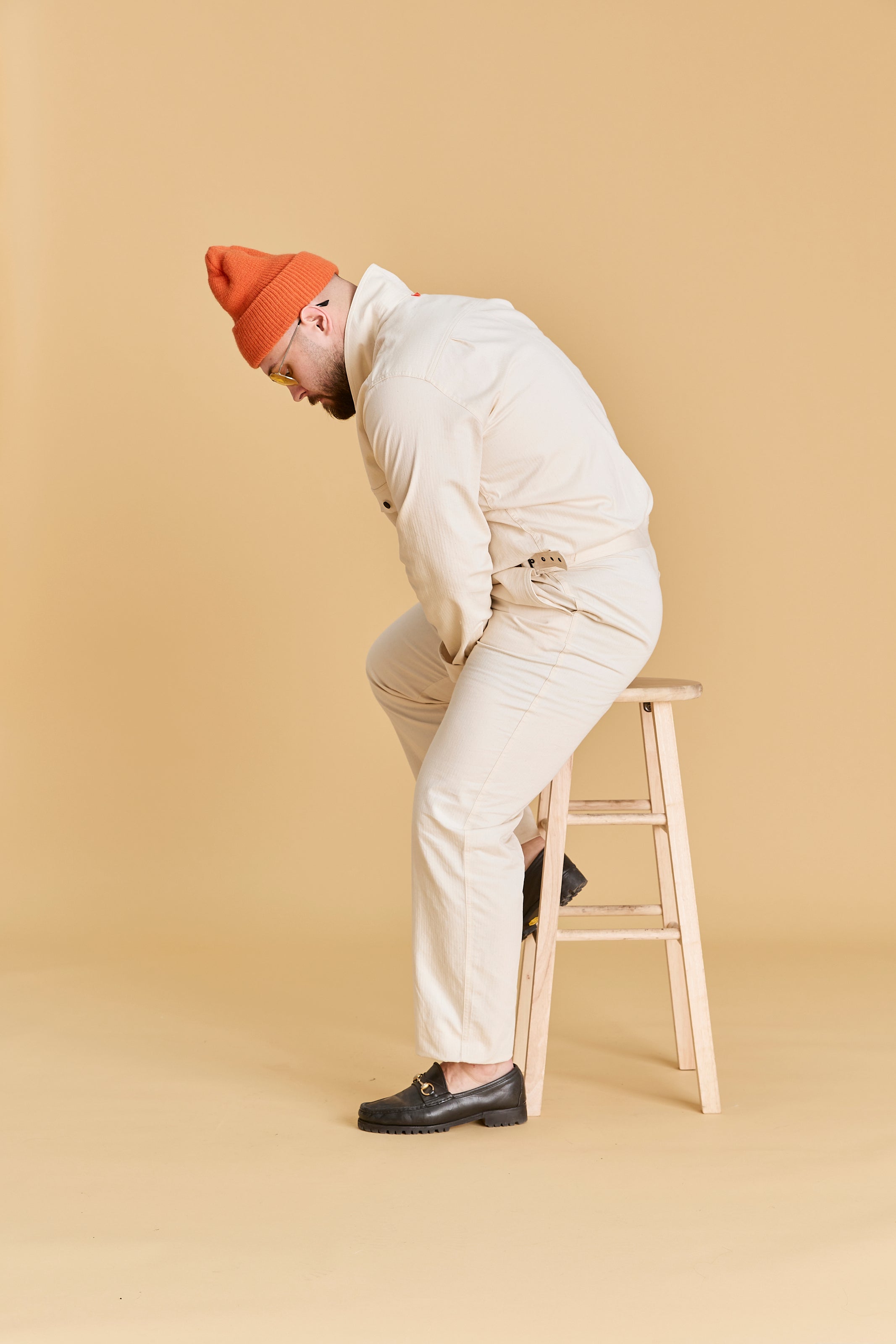 X-Large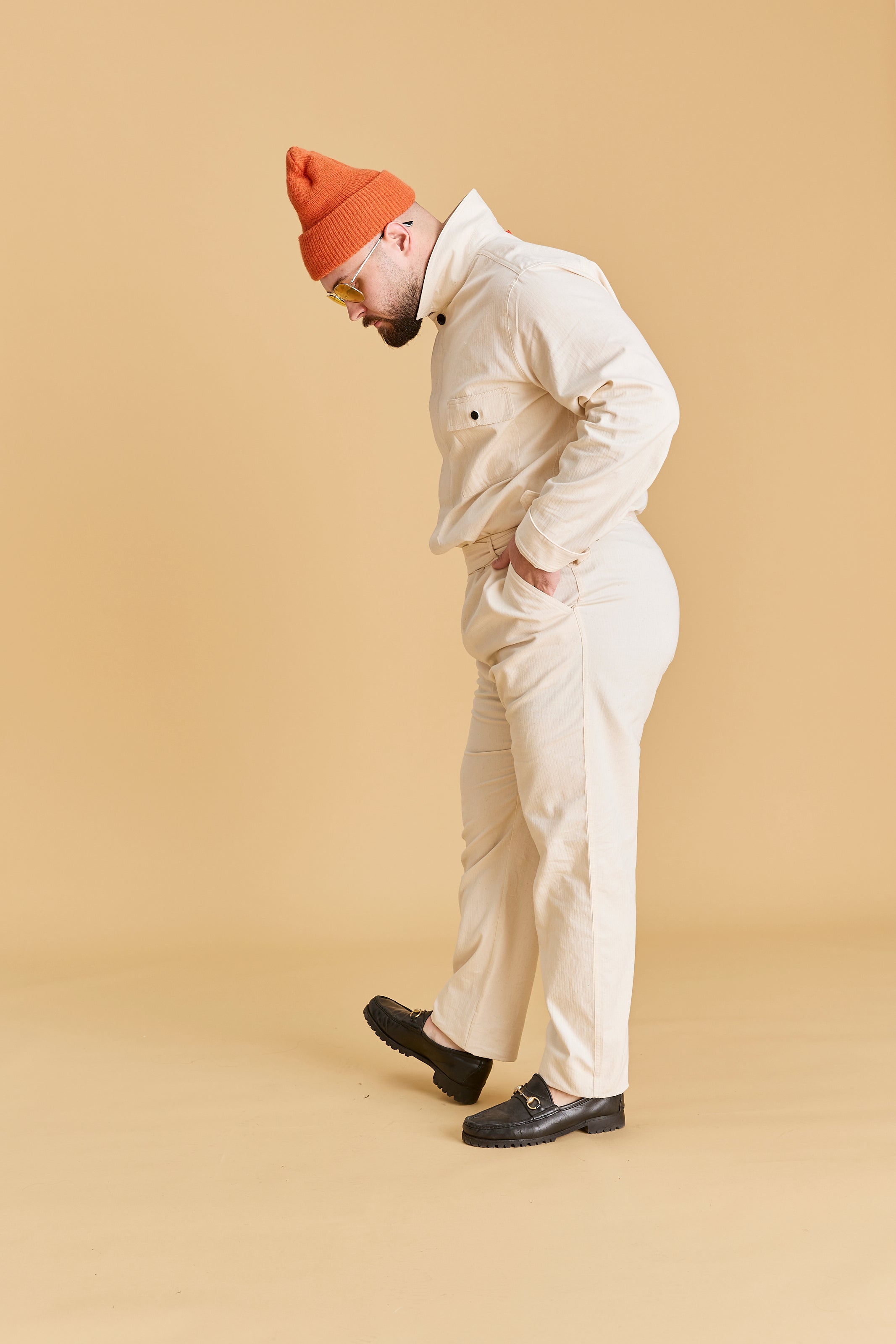 X-Large